State Safety Oversight Certification Map

Click the PDF to download this map depicting states that have received certification or need to comply with the State Safety Oversight Program certification deadline of April 15, 2019.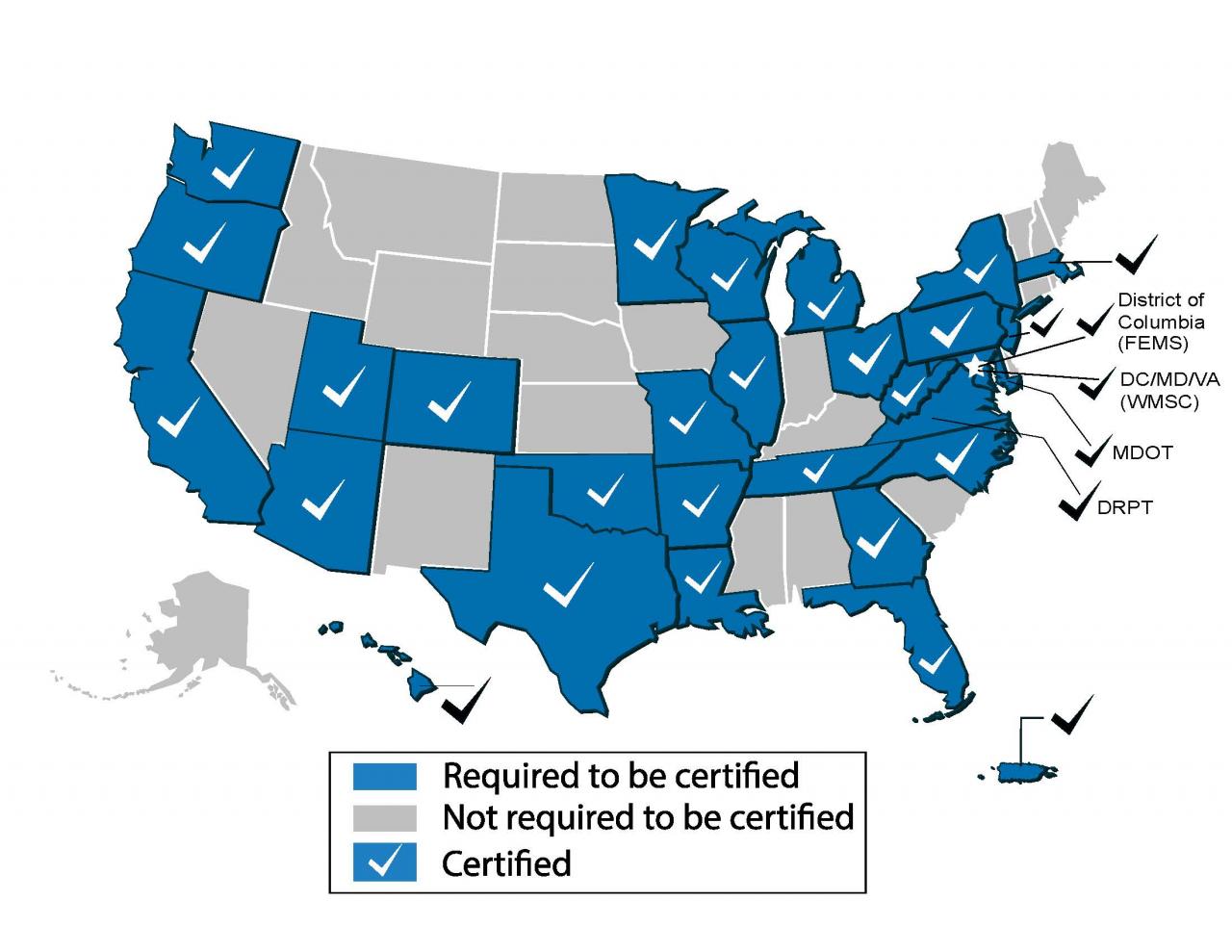 Last updated: Monday, March 18, 2019
DOT is committed to ensuring that information is available in appropriate alternative formats to meet the requirements of persons who have a disability. If you require an alternative version of files provided on this page, please contact FTAWebAccessibility@dot.gov.