State Safety Oversight Program Certification Status
What's New
On March 18, 2019, U.S. Secretary of Transportation Elaine L. Chao announced that all 31 SSO Programs across the country required to be certified before the statutory April 15, 2019, deadline have done so and are providing more rigorous state safety oversight of federally funded rail transit systems.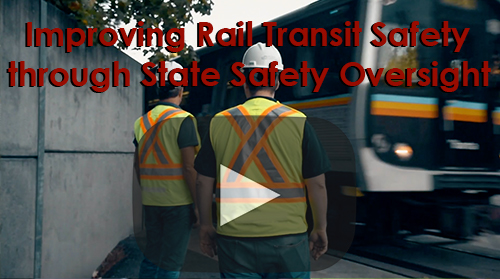 Overview
FTA's SSO Program details the requirements that states must meet to oversee rail transit systems safety for passengers and workers. FTA's SSO Program final rule, effective in April 2016, requires a strengthened SSO Program for oversight at rail transit agencies and provides greater authority for SSO Agencies (SSOAs) to oversee their transit agencies.
FTA provides federal funds through the SSO Formula Grant Program for states to develop and carry out SSO Programs, and FTA is required to certify each state's program to ensure compliance. If a state fails to obtain certification for its SSO Program by the deadline, FTA cannot obligate any funds to public transportation agencies throughout that state until certification is achieved.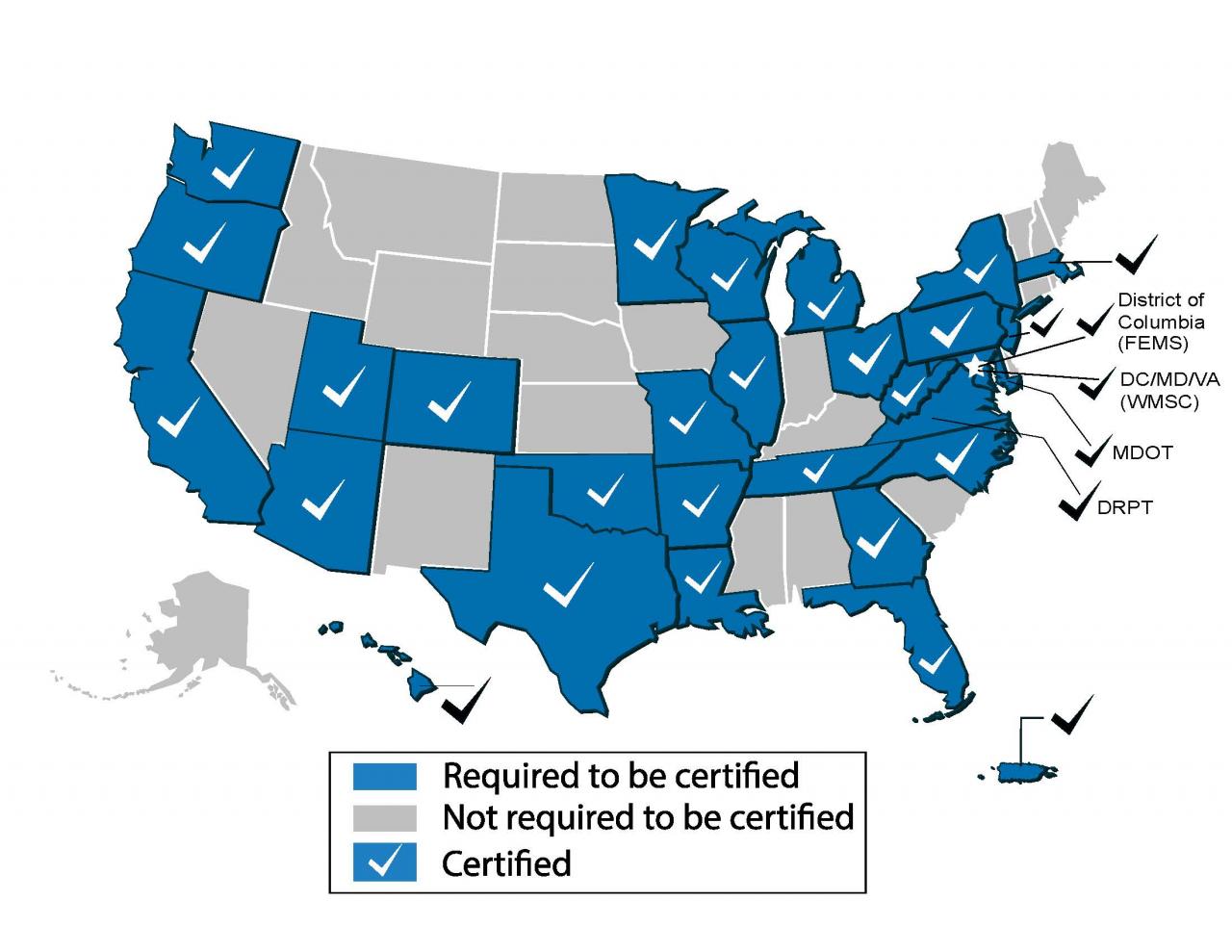 Download a PDF version of the map
SSO Program Certification
By April 15, 2019, each state with a rail transit system(s) must be federally certified for compliance with the SSO Program rule (49 CFR Part 674). To help states meet the requirements, FTA has developed a SSO Certification Toolkit that provides guidance for program requirements and offers technical assistance to SSO agencies. Prior to certification, FTA may conduct on-site verification or require states to address any deficiencies. These activities must be completed before the April 15, 2019 deadline. FTA recommends that states submit their SSO Program certification applications by April 15, 2018 and no later than September 30, 2018. 
SSO Program Certification Status Table
Thirty states with rail transit systems are required to establish an FTA-certified State Safety Oversight Program (SSOP) by April 15, 2019. The status table depicts each state's progress toward establishing an FTA-certified SSOP.  As of March 18, 2019, all 31 SSO Programs have obtained certification.
Last updated: Monday, March 18, 2019