Safety Research and Demonstration Program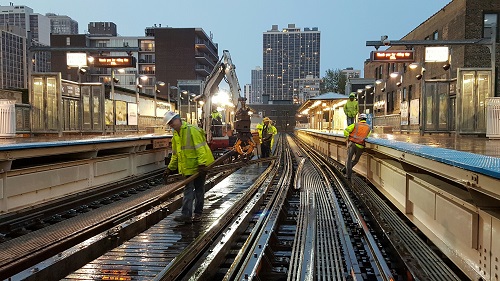 What's New
FTA understands that many agencies are experiencing disruptions to normal operating procedures and that potential applicants to FTA's grant programs may not be able to submit all of the ancillary information, such as letters of support, by the deadlines established in the Notices of Funding Opportunity. FTA does not intend to extend the deadlines for the receipt of applications, given the need to provide funding to the industry as quickly as possible. However, FTA is offering additional flexibility as follows:

When evaluating projects, FTA will provide less weight to whether a recipient has included letters of support or Board resolutions.  The applicant may instead describe the status of local support to the best of their ability.
When an agency has completed application preparation, but may not be able to get executive signoff before submitting through Grants.Gov, FTA will allow an applicant to submit their unofficial application directly to the point of contact listed in the NOFO before the deadline.  The applicant will then be permitted to seek the necessary internal approval, and must submit that confirmation to the FTA point of contact within 5 business days of the deadline, no later than 5PM eastern time.

On Wednesday March 4, 2020, FTA hosted a webinar on two newly announced funding opportunities: the Safety Research and Demonstration Program and the Bus Operator Compartment Redesign Program. This webinar provided an overview of both programs, the notice of funding opportunities and instructions on how to apply and provided an opportunity to ask questions about both programs. Click here to access the webinar information.
Overview
The Safety Research and Demonstration (SRD) Program is part of a larger safety research effort at the U.S. Department of Transportation that provides technical and financial support for transit agencies to pursue innovative approaches to eliminate or mitigate safety hazards.
The goals of FTA's safety research are to:
Improve public safety by reducing transit-related injuries, fatalities, safety events, and enhance system reliability by testing promising new technologies, designs and practices.
Assess ways to promote better public transit safety cultures through the adoption of voluntary safety standards and best-practices.
Safety Research and Demonstration Program Notice of Funding
On February 13, 2020, FTA announced the availability of $7.3 million in Public Transportation Innovation funds to demonstrate and evaluate innovative technologies, safer designs and/or practices to improve rail transit safety under the SRD Program. FTA is seeking innovative projects to demonstrate market-ready or near market-ready advanced technologies, designs or practices to improve transit rail safety. See the 2020 Notice of Funding Opportunity.
Objectives
The primary objectives of the SRD Program are to assist rail transit agencies to:
Explore advanced technologies, designs and/or practices to mitigate and prevent safety hazards on rail transit systems; and
Evaluate cost-effectiveness and practicability of potential solutions.
Eligible Activities
The SRD program seeks to fund cooperative agreements to engage in demonstrations that will improve the operational safety of rail transit services in the U.S. FTA is particularly interested in proposals to prevent and mitigate suicide and trespassing hazards on rail transit systems, and proposals to improve the operational safety of shared corridor fixed guideway systems, including highway-rail grade crossing safety.
The SRD Program is a research demonstration program and not a capital procurement program. The project proposals must include a research/synthesis phase, development phase and a demonstration phase.  All phases are critical to project selection.
Eligible Recipients
Applicants for the SRD program must be existing FTA grant recipients. An application must clearly identify the eligible lead applicant and all project partners on the team. Eligible project partners and sub-recipients may include, but are not limited to:
Public transportation systems
Private for profit and nonprofit organizations, including technology system suppliers and bus manufacturers
Operators of transportation, such as employee shuttle services or airport connector services or university transportation systems
State or local government entities
Other organizations that may contribute to the success of the project team including consultants, research consortia or nonprofit industry organizations, and institutions of higher education
Statutory References
Public transportation innovation (49 U.S.C. § 5312)
Allocation of Funding
FTA announces the availability of a combined $7,300,000 in FY 2018 and FY 2019 research funds. FTA is seeking to fund multiple cooperative agreements to engage in demonstrations that will improve the operational safety of rail transit services in the U.S..
Match
The federal share of project costs under this program is limited to 80 percent. Proposers may seek a lower federal contribution. The applicant must provide the local share of the net project cost in cash, or in-kind, and must document in its application the source of the local match. 
Deadline
Project applications are due by 11:59 p.m. March 24, 2020. 
Selected Projects