Safety Research and Demonstration Program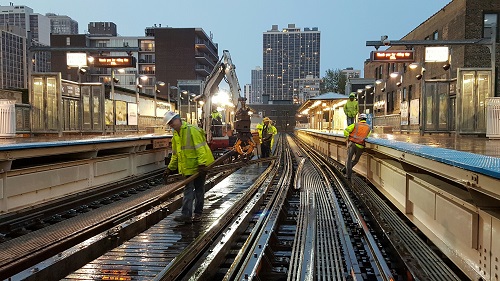 What's New
On June 22, 2023, FTA posted the LRV Bumper Safety Technology Deployment report that summarizes findings from design, build and test of a prototype LRV end enclosure, or bumper, as a retrofit to existing LRV operated in the US to reduce: 1) potential for injuries to automobile occupants, 2) damage to the LRV, and 3) costs to operators from crashes.
On October 8, 2020, FTA announced $7.5 million in competitive grant funds to 10 projects in nine states for the Safety Research and Demonstration Program to support safety and innovation in the transit industry. View the project selections.
Overview
The Safety Research and Demonstration (SRD) Program is part of a larger safety research effort at the U.S. Department of Transportation that provides technical and financial support for transit agencies to pursue innovative approaches to eliminate or mitigate safety hazards.
The goals of FTA's safety research are to:
Improve public safety by reducing transit-related injuries, fatalities, safety events, and enhance system reliability by testing promising new technologies, designs and practices.
Assess ways to promote better public transit safety cultures through the adoption of voluntary safety standards and best-practices.
Objectives
The primary objectives of the SRD Program are to assist rail transit agencies to:
Explore advanced technologies, designs and/or practices to mitigate and prevent safety hazards on rail transit systems; and
Evaluate cost-effectiveness and practicability of potential solutions.
Eligible Activities
The SRD program seeks to fund cooperative agreements to engage in demonstrations that will improve the operational safety of rail transit services in the U.S. FTA is particularly interested in proposals to prevent and mitigate suicide and trespassing hazards on rail transit systems, and proposals to improve the operational safety of shared corridor fixed guideway systems, including highway-rail grade crossing safety.
The SRD Program is a research demonstration program and not a capital procurement program. The project proposals must include a research/synthesis phase, development phase and a demonstration phase.  All phases are critical to project selection.
Eligible Recipients
Applicants for the SRD program must be existing FTA grant recipients. An application must clearly identify the eligible lead applicant and all project partners on the team. Eligible project partners and sub-recipients may include, but are not limited to:
Public transportation systems
Private for-profit and nonprofit organizations, including technology system suppliers and bus manufacturers
Operators of transportation, such as employee shuttle services or airport connector services or university transportation systems
State or local government entities
Other organizations that may contribute to the success of the project team including consultants, research consortia or nonprofit industry organizations, and institutions of higher education
Statutory References
Public Transportation Innovation (49 U.S.C. § 5312)
Allocation of Funding
Safety Research and Demonstration Program projects are funded annually under FTA's Research, Development, Demonstration and Deployment Program (49 U.S.C. § 5312).
Match
The federal share of project costs under this program is limited to 80 percent. Proposers may seek a lower federal contribution. The applicant must provide the local share of the net project cost in cash, or in-kind, and must document in its application the source of the local match. 
Resources
In calendar 2022-23, FTA published the following reports under the Safety Research and Demonstration Program:
Selected Projects