Mobility on Demand Sandbox Program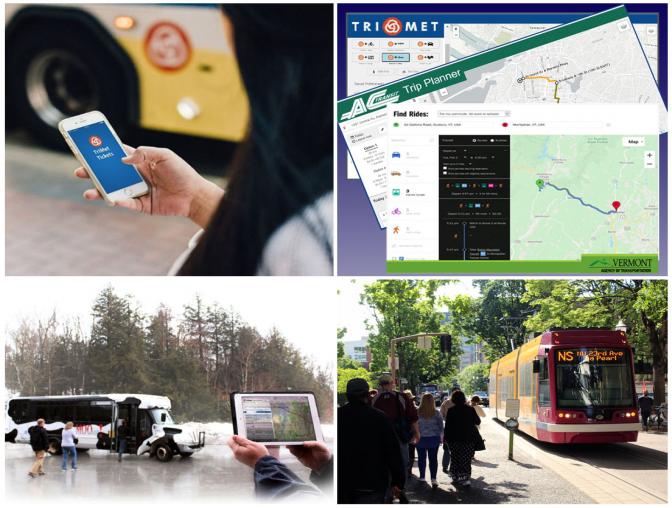 What's New
Overview
The MOD Sandbox Program is a foundational element of FTA's strategic research focus on mobility innovation. Advancing towards the vision of MOD and carefree mobility, the Sandbox allows communities to creatively leverage a range of mobility options from bike- and car-sharing systems to demand-responsive bus services. The program integrates payment systems as part of a suite of concepts, technologies, and solutions with the potential to advance the Complete Trips for All vision that sits at the center of FTA's mobility innovation research efforts. 
The program connects people to their communities, mitigates socio-economic disparities, advances racial equity, and promotes affordable access to opportunity. For example, the program has allowed community college students to access night classes after the local buses stop running, made it possible for travelers with disabilities to travel more spontaneously, increased carpooling to transit stations, connected rural communities, and provided useful mobility options in areas where bus service was not available. 
The goals of FTA's MOD Sandbox Program are to:
Improve transportation efficiency by promoting agile, responsive, accessible, and seamless multimodal service inclusive of transit through enabling technologies and innovative partnerships
Increase transportation effectiveness by ensuring that transit is fully integrated and a vital element of a regional transport network that provides consistent, reliable, and accessible service to every traveler
Enhance the customer experience by providing each individual with equitable, accessible, traveler-centric service leveraging public transportation's long-standing capability and traditional role in this respect
The primary objectives of the MOD Sandbox Program are to:
Enhance transit industry preparedness for MOD
Assist the transit industry with integrating MOD practices into existing transit service
Validate the technical and institutional feasibility of innovative MOD business models, and document MOD best practices that may emerge from the demonstrations
Measure the impacts of MOD on travelers and transportation systems
Examine relevant public sector and federal requirements, and regulations and policies that may support or impede transit sector adoption of MOD
Eligible Activities
Eligible activities include all activities leading to the demonstration of the innovative MOD and transit integration concept, such as planning and developing business models, obtaining equipment and service, acquiring/developing software and hardware interfaces to implement the project, and operating the demonstration.
Eligible Recipients
Eligible recipients are providers of public transportation, including public transit agencies, state/local government DOTs, and federally recognized Indian tribes. Each recipient must identify one or more strategic project partner(s) with a substantial interest and involvement in the project.
Eligible project partners may include, but are not limited to:
Private for-profit and not-for-profit organizations, including shared use mobility providers, and technology system suppliers
Operators of transportation services, such as employee shuttle services, airport connector services, university transportation systems, or parking and tolling authorities
State or local government entities
Other organizations that may contribute to the success of the project team including consultants, research consortia or not-for-profit industry organizations, and institutions of higher education
Statutory References
Public Transportation Innovation (49 U.S.C. § 5312)
Allocation of Funding
The MOD Sandbox projects are funded under FTA's Public Transportation Innovation (49 U.S.C. § 5312). A total of $8 million was allocated in October 2016. 
Match
The federal share of project costs under this program is limited to 80 percent. Proposers may seek a lower federal contribution. The applicant must provide the local share of the net project cost in cash, or in-kind, and must document in its application the source of the local match. 
Technical Assistance
The Transportation Technical Assistance Coordination Library provides a sustainable methodology and platform to access resources across a diverse range of transportation technical assistance centers and FTA. Participating FTA-funded technical assistance centers include:
Project Evaluation
Researchers will assess each of the 11 MOD Sandbox Program projects based on performance measures provided by the project partners, as well as an independent evaluation. Each report will address the project evaluation approach, process, data collection, and analyses.
Project Reports
Last updated: Tuesday, September 19, 2023