Pilot Program for Transit-Oriented Development Planning – Section 20005(b)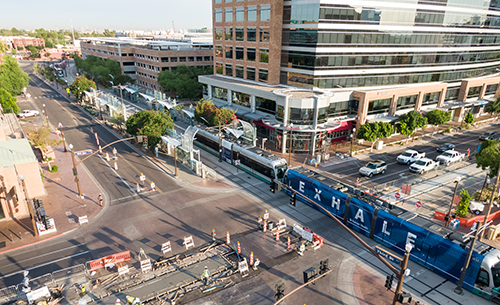 The Pilot Program for TOD Planning helps support FTA's mission of improving America's communities through public transportation by providing funding to local communities to integrate land use and transportation planning with a new fixed guideway or core capacity transit capital investment. Comprehensive planning funded through the program must examine ways to improve economic development and ridership, foster multimodal connectivity and accessibility, improve transit access for pedestrian and bicycle traffic, engage the private sector, identify infrastructure needs, and enable mixed-use development near transit stations.
What's New
On November 17, 2022, FTA announced the award of approximately $13.1 million to 19 projects in 14 states in FY22 TOD planning grants to support community efforts to improve access to public transportation. The grants help organizations plan for transportation projects that connect communities and improve access to transit and affordable housing.
 
On January 20, 2022, FTA launched a TOD Planning Program GIS dashboard that showcases information on awarded proposals and the respective planning studies. To navigate the user-friendly tool, simply click on a dot on the map and learn more about the project. For questions about this tool, please feel free to contact April McLean-McCoy.
Selected Projects