State of Good Repair Grants - 5337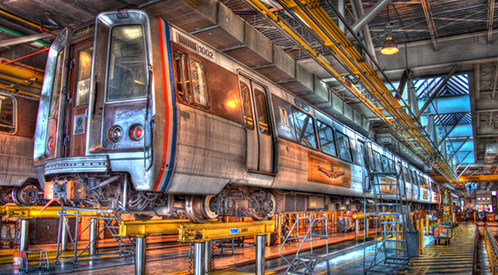 The State of Good Repair Grants Program (49 U.S.C. 5337) provides capital assistance for maintenance, replacement, and rehabilitation projects of high-intensity fixed guideway and bus systems to help transit agencies maintain assets in a state of good repair. Additionally, SGR grants are eligible for developing and implementing Transit Asset Management plans.
Eligible Recipients
Eligible recipients are state and local government authorities in UZAs with fixed guideway and high intensity motorbus systems in revenue service for at least seven years.
Eligible Activities
State of Good Repair Grants funds are available for capital projects that maintain a fixed guideway or a high intensity motorbus system in a state of good repair, including projects to replace and rehabilitate:
rolling stock
track
line equipment and structures
signals and communications
power equipment and substations
passenger stations and terminals
security equipment and systems
maintenance facilities and equipment
operational support equipment, including computer hardware and software;
as well as implement transit asset management plans.
Statutory References
49 U.S.C. Section 5337 / FAST Act Section 3015
Funding Availability
Funds are available for obligation for four fiscal years. This includes the fiscal year in which the amount is made available or appropriated plus three additional years.
Allocation of Funding
Funds are apportioned by statutory formulas. The funds allocated to the UZAs for high intensity fixed guideway systems are based on revenue miles and route miles reported to National Transit Database (NTD) and what the UZA would have received in the FY 2011 fixed guideway modernization formula using the current definition of fixed guideway. High intensity motorbus funds are allocated to UZAs based on revenue miles and route miles reported to NTD.
Match
The federal share of eligible capital costs is 80 percent of the net capital project cost, unless the grant recipient requests a lower percentage.
Grant Authorization: 49 U.S.C. 5337