TAM Poster 4- Buy-In
Downloadable high-resolution poster for transit agency use.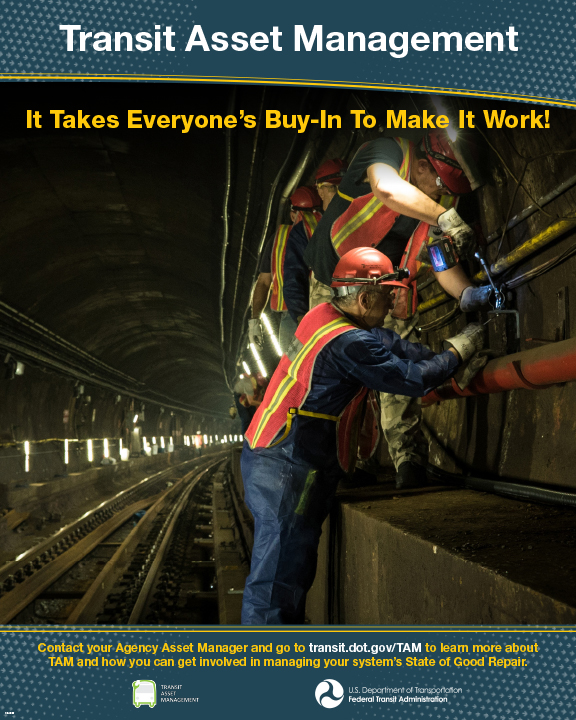 Last updated: Tuesday, August 13, 2019
DOT is committed to ensuring that information is available in appropriate alternative formats to meet the requirements of persons who have a disability. If you require an alternative version of files provided on this page, please contact FTAWebAccessibility@dot.gov.