2021 FTA Transit Asset Management (TAM) Virtual Roundtable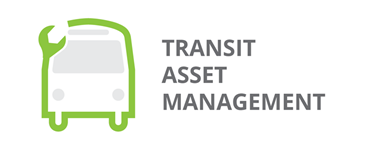 June 22, 2021
FTA hosted the twelfth TAM Roundtable as an online event on June 22, 2021.
The TAM Roundtable brought together participants from across the country who are directly involved in the management of transit capital assets. The June 22nd session featured a panel of transit agency executive leadership discussing future planning for TAM at their agencies. It also included a presentation from FTA staff highlighting TAM program updates. 
The June 23rd - 24th sessions were geared toward a smaller audience of transit agency staff. These sessions included staff-level presentations and breakout discussion. The Roundtable provided an opportunity for participants to gain valuable insights from peers and to share lessons learned related to updating their agency TAM plans and understanding how the integration of new technologies may impact agency TAM practices.
Presentations and Resources
June 22
TAM Virtual Public Roundtable Recording and Summary Report are now available!
TAM Virtual Public Roundtable Presentation
Julie Timm, Greater Richmond Transit Company
Leslie Richards, Southeastern Pennsylvania Transportation Authority
Henry Li, Sacramento Regional Transit District
Tom McKone, Chicago Transit Authority
June 23
Dan Currier, VTrans
Si McMurray, Knoxville Area Transit
Chi Chow, Golden Gate Transit
June 24
TAM and Technology Presentation
Dan Hofer and Hal Johnson, Utah Transit Authority
Susan Mwangi and Jeff Hiott, Capital Metro
Danny Ilioiui, King County Metro
Last updated: Friday, September 24, 2021