2021 FTA Transit Asset Management (TAM) Virtual Roundtable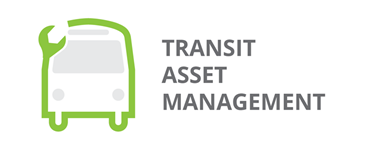 June 22, 2021 1:00 - 3:30 P.M. EDT
FTA will host the twelfth TAM Roundtable as an online event on June 22, 2021.
The TAM Roundtable will bring together participants from across the country who are directly involved in the management of transit capital assets. This year's event will feature a panel of transit agency executive leadership discussing future planning for TAM at their agencies. It will also include a presentation from FTA staff highlighting TAM program updates. Please see the below agenda for topics and presenters.
Please register here by Wednesday, June 16, 2021.
FTA and Transit Agency Executive Panel: TAM and the Future of Transit
Tuesday, June 22, 2021, 1:00 PM – 3:30 PM EDT
Activity
Presenter(s)
Call to Order
Mshadoni Smith-Jackson, Analysis Division Chief
Welcome/Introduction
Nuria Fernandez, FTA Administrator

Moderated Discussion with

Transit Agency Executive Panel

Moderated by: Mshadoni Smith-Jackson, Analysis Division Chief

Panelists:

Julie Timm (CEO at GRTC, Richmond, VA)
Leslie Richards (General Manager at SEPTA, Philadelphia, PA)
Henry Li (CEO and GM at Sacramento RT, Sacramento, CA)
Tom McKone (Chief Administrative Officer at CTA, Chicago, IL)

FTA TAM Program Updates

Q&A

Eric Papetti, FTA Acting TAM Program Manager
Closing remarks
FTA
Closed captioning will be provided during the panel discussion. For additional accommodations, email TAMRoundtable@dot.gov.
Last updated: Monday, June 14, 2021