Public Transportation COVID-19 Research Demonstration Grant Program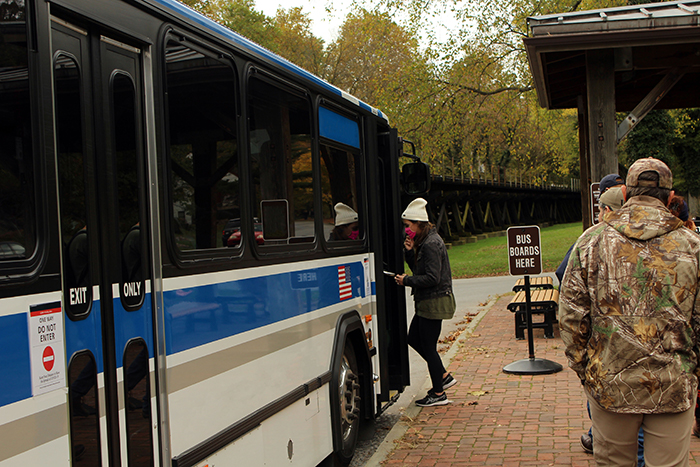 What's New
On October 5, 2020, FTA announced the availability of $10 million in grant funding through the Public Transportation COVID-19 Research Demonstration Grant Program. Apply by November 2.
 
On Tuesday, October 13, 2020, FTA hosted a webinar on this funding opportunity. The webinar provided a high-level overview of the program as well as the opportunity to submit questions. Click here to view the webinar presentation slides. The recording and transcript of the presentation are also available. During the webinar, FTA received questions from interested parties. The Frequently Asked Questions document provides answers to the questions received.
Overview
The COVID-19 public health emergency has had a significant impact on transit operations. During a series of FTA listening sessions held over the last three months, transit agencies asked FTA to support research to identify solutions to address the operational challenges that they are facing as a result of COVID-19. In response, FTA announced a new $10 million FY2020 Public Transportation COVID-19 Research Demonstration Grant Program.
The program supports research demonstration grants to public transit agencies to develop, deploy, and demonstrate innovative solutions that improve the operational efficiency as well as enhance the mobility of transit users affected by the COVID-19 public health emergency.
Eligible Projects
Eligible projects will propose innovative solutions to improve the operational efficiencies of transit systems and enhance mobility for their communities, including:
vehicle, facility, equipment and infrastructure cleaning and disinfection; 
exposure mitigation measures; 
innovative mobility such as contactless payments; and
measures that strengthen public confidence in transit services.
Each applicant may only submit one proposal.
Eligible Recipients
Eligible applicants include state and local governmental authorities, direct recipients of Urbanized Area (49 USC 5307) and Rural Area (49 USC 5311) formula funds, and Indian tribes. Eligible applicants are limited to FTA grantees or subrecipients who would be the primary beneficiaries of the innovative products and services that are developed, typically public transit agencies. Except for projects proposed by Indian tribes, proposals for projects in rural (non-urbanized) areas must be submitted as part of a consolidated state proposal. States and other eligible applicants also may submit consolidated proposals for projects in urbanized areas. The submission of the Statewide application shall not preclude the submission and consideration of any application from other eligible recipients in an urbanized area in a state. Proposals may contain projects to be implemented by the recipient or its subrecipients. Eligible subrecipients include public agencies, private nonprofit organizations, and private providers engaged in public transportation. Eligible applicants may submit consolidated proposals for projects.
Statutory References
49 U.S.C. Section 5312
Allocation of Funding
The Public Transportation COVID-19 Research Demonstration Program projects are funded under FTA's Public Transportation Innovation Program (49 U.S.C. § 5312). A total of $10 million is available for awards. FTA intends to award multiple projects under this announcement.
Match
The maximum federal share of project costs is 100 percent. The FTA may give additional consideration to applicants who propose a local share and may view these applicants as more competitive. The applicant must document the source(s) of the local match, if any, in the grant application. So, for any applicants proposing match, eligible local match sources include the following:
cash from non-government sources other than revenues from providing public transportation services;
revenues derived from the sale of advertising and concessions; 
revenues generated from value capture financing mechanisms; 
funds from an undistributed cash surplus;
replacement or depreciation cash fund or reserve; 
new capital; or 
in-kind contributions.
Deadline
Applications are due by 11:59 p.m., Monday, November 2, 2020.