FY21 Low and No Emission Program Supports Michigan Department of Transportation
Thumb Area Transit in rural Huron County will replace their aging transit facility with a new building to serve Michiganders for years to come.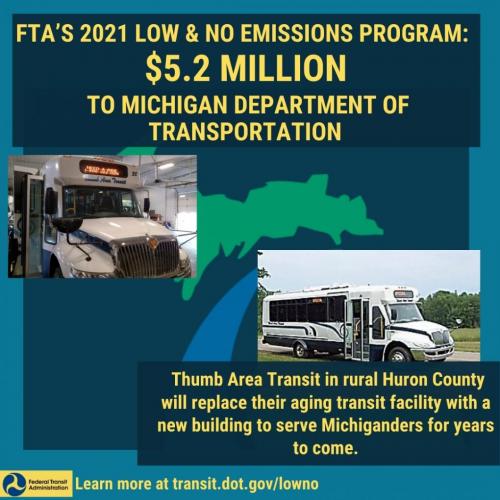 Last updated: Friday, June 25, 2021
DOT is committed to ensuring that information is available in appropriate alternative formats to meet the requirements of persons who have a disability. If you require an alternative version of files provided on this page, please contact FTAWebAccessibility@dot.gov.