Transit Ridership Versus Average Gas Price and Employment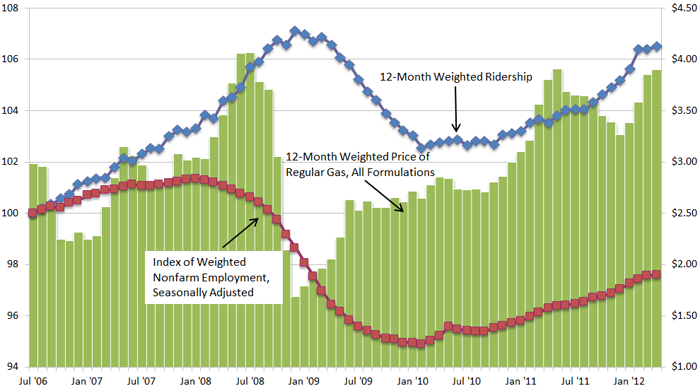 Source: National Transit Database, U.S. Energy Information Administration's Gas Pump Data History, and Bureau of Labor Statistics' Employment Data.
This exhibit contains data from July 2006 to May 2012. Weighted monthly NTD ridership data is available from 2002 onward. The ridership and employment data are all 12 month averages to smooth out seasonal effects, and indexed so that they appear on the same scale. The gas price data are single-month data points for the month shown.
Last updated: Wednesday, January 27, 2016