Mary A. Leary, PhD
Acting Associate Administrator for Research, Demonstration and Innovation
As the Acting Associate Administrator for FTA's Office of Research, Demonstration and Innovation (TRI) since June 2020, Mary Leary leads a group of transportation specialists, engineers and a data scientist who work on FTA's Public Transportation Innovation Research Program, overseeing almost $80 million of research programs a year. FTA's research mission is to advance public transportation by accelerating innovation that improves peoples' mobility, enhances public transportation operations and ensures everyone's safety.
Dr. Leary has held various managerial positions during her six-year career at FTA, including serving as the Deputy Associate Administrator for TRI since August 2017. Throughout her 35-year career in the public and private sectors, Dr. Leary has led many national programs and initiatives in strategic planning; program evaluation and assessment; transportation workforce development; accessible mobility; aging in place; outreach/marketing; technical assistance; and enterprise business solutions.
She holds a PhD from George Mason University in Public Policy with a concentration in Organizational Informatics. She also received a Master's certificate in Gerontology from GMU, a Master's Degree from Johns Hopkins University, and a Bachelor of Science Degree from James Madison University.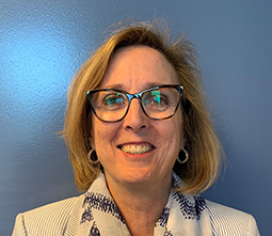 Last updated: Thursday, June 10, 2021