Joint Development: Partnering to Build Complete Communities Near Transit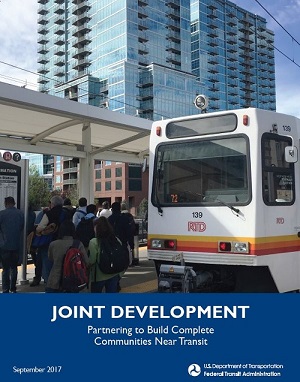 This brochure describes joint development, a collaboration between a transit agency and one or more partners to build transit-oriented development (TOD) - dense, walkable, mixed-use development near transit - and improve the transit system. It includes case studies from TOD projects across the nation.
Published Date: Friday, February 28, 2020
DOT is committed to ensuring that information is available in appropriate alternative formats to meet the requirements of persons who have a disability. If you require an alternative version of files provided on this page, please contact FTAWebAccessibility@dot.gov.