Regional Administrator
Linda Gehrke is the Regional Administrator for the Region 10 Seattle Office. She is responsible for the administration of federal funds for public transportation purposes in Alaska, Idaho, Oregon and Washington.
Ms. Gehrke has an in-depth understanding of FTA's mission and how to successfully manage the FTA portfolio of projects, grants, oversight and technical assistance responsibilities.  She has demonstrated the ability to work closely with FTA recipients to advance high-visibility mega-projects and ensure key needs are addressed.  She is innovative and a proven leader within the agency regarding tribal relations, grant processes and environmental issues.  Her contributions to agency-wide initiatives are many and demonstrate her willingness to provide leadership to critical undertakings. Ms. Gehrke has over 35 years of public sector experience with multiple government agencies in a variety of leadership positions. 
From 2012 to 2016, Ms. Gehrke served as the FTA Region 8 Regional Administrator in Denver, Colorado.  In this role she supported high-visibility projects like the Denver Eagle Public Private Partnership (P3), other capital projects involving notable rail, transit station, and BRT investments, as well as delivering funding and technical assistance for the critical services to transit users in rural and urban areas throughout Region 8.  
Ms. Gehrke joined the FTA Region 10 office as a community planner in 1996 and became the Deputy Regional Administrator in 1998. Prior to joining FTA, Ms. Gehrke worked at the U.S. Department of Commerce, Economic Development Administration as a Community Planner and the National Oceanic and Atmospheric Administration as an Aeronautical Cartographer. Ms. Gehrke holds a B.A. degree in geography from Western Washington University, and a M.P.A. from the Seattle University.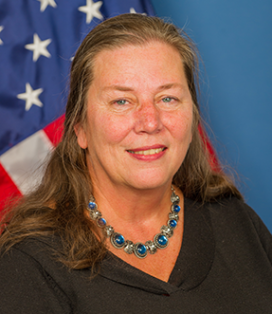 Last updated: Friday, February 4, 2022