Peter Butler
FTA Region 1 Regional Administrator 
Peter Butler is the Regional Administrator for the Region I Office of the Federal Transit Administration (FTA). He leads a multi-disciplinary staff in the development and delivery of the FTA's capital, operating and planning programs and initiatives to complex and multi-modal transit systems in the six New England States.
In addition to his responsibilities in Region I, Pete has been involved in a variety of special assignments during his FTA career on strategic planning, hiring and performance accountability matters. He has received numerous awards for his contributions including the USDOT Secretary's Silver Medal for his work on project delivery. He also received the FTA Administrator's Superior Achievement Award for reengineering the Region 1's business processes.
Peter has over 30 years of experience in the transit industry. He has held positions of increasing responsibility at the local, state and federal level. He came to FTA in 1999 as the Director of Planning and Program Development and was promoted to Deputy Regional Administrator in 2011.
A native of Massachusetts, Peter received a Bachelor of Science Degree from Salem State University and a Master of Urban Affairs Degree from Boston University.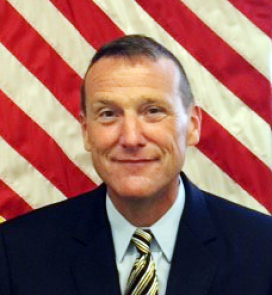 Last updated: Friday, July 17, 2020