Joseph P. DeLorenzo
Associate Administrator for Transit Safety and Oversight and Chief Safety Officer
Joseph "Joe" DeLorenzo is FTA's Associate Administrator for Transit Safety and Oversight and Chief Safety Officer. The FTA Office of Transit Safety and Oversight administers a national transit safety program and monitors program compliance to ensure safe, reliable, and equitable transit service in accordance with FTA policy and regulatory requirements. The office implements and oversees safety standards for all modes of public transit in the United States.
Immediately prior to joining the FTA, Mr. DeLorenzo served as the Acting Associate Administrator for Enforcement for the Federal Motor Carrier Safety Administration (FMCSA) and the Agency's Director of the Office of Enforcement and Compliance where he was responsible for policy and program development for the Agency's enforcement and compliance program.  
Mr. DeLorenzo comes to the FTA with more than 30 years of experience in the transportation industry.  Mr. DeLorenzo's career includes over 15 years in field experience and, also extends to managing training and education related to Commercial Motor Vehicle Safety and Security as Director of FMCSA's National Training Center.  In that role he was responsible for a wide range of Commercial Vehicle Safety training for Federal, State and local law enforcement agencies in the areas of Commercial Motor Vehicle and Hazardous Materials Safety and Security, Criminal Interdiction and professional development. 
He holds a B.S. in Criminal Justice and Sociology, and a Master's in Public Policy and Management.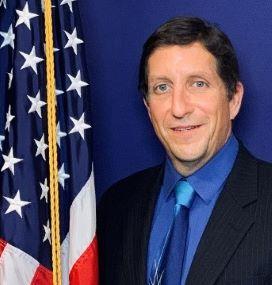 Last updated: Monday, December 20, 2021