2014 First Metro Green Line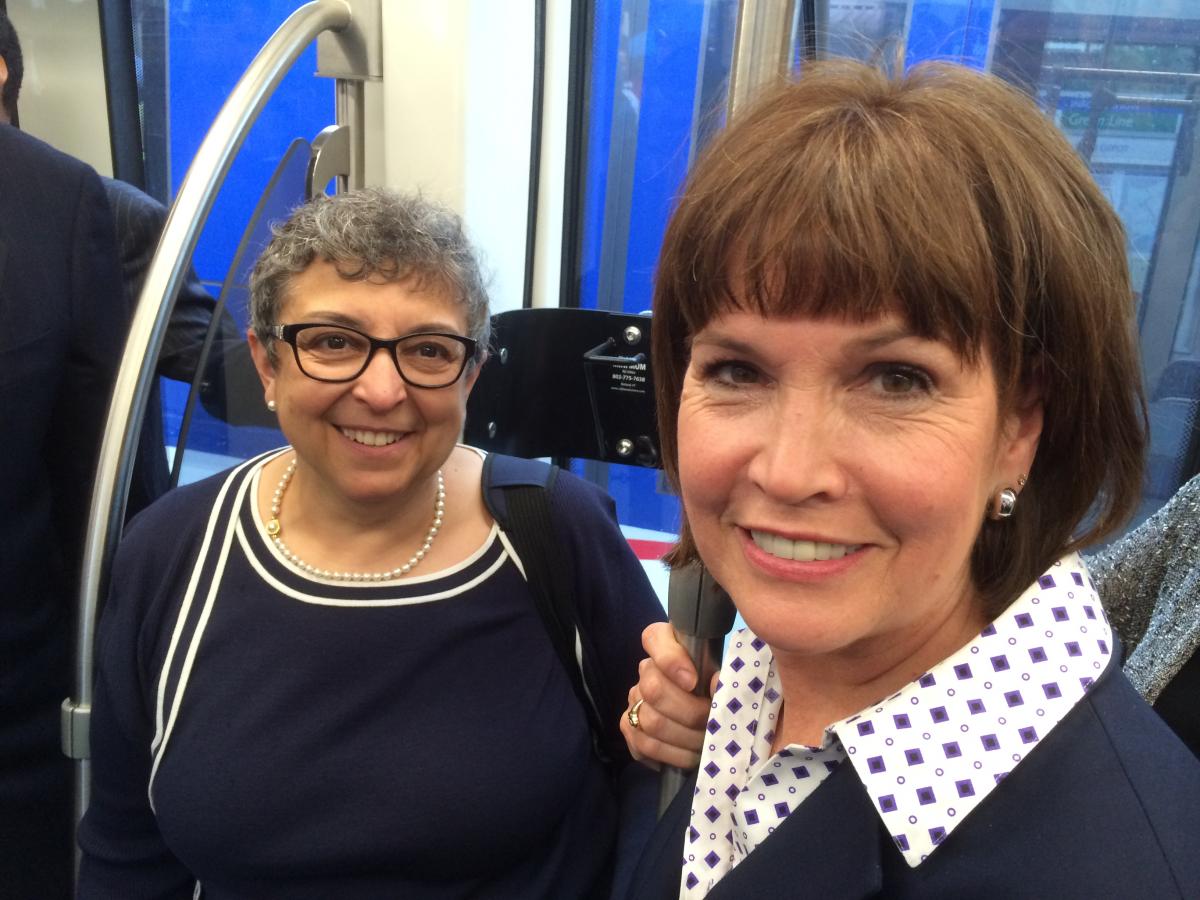 Congresswoman Betty McCollum (4th District) with Federal Transit Administration (FTA) Region 5 Regional Administrator Marisol Simon on the first Metro Green Line train on June 14th, 2014. Formerly known as the Central Corridor Light Rail Transit project, this $957 million dollar project received a 50% contribution from the FTA for 18 new stations along an 11 mile route connecting Downtown St. Paul to Downtown Minneapolis.
2014 Ohio Public Transit Association (OPTA) Annual Conference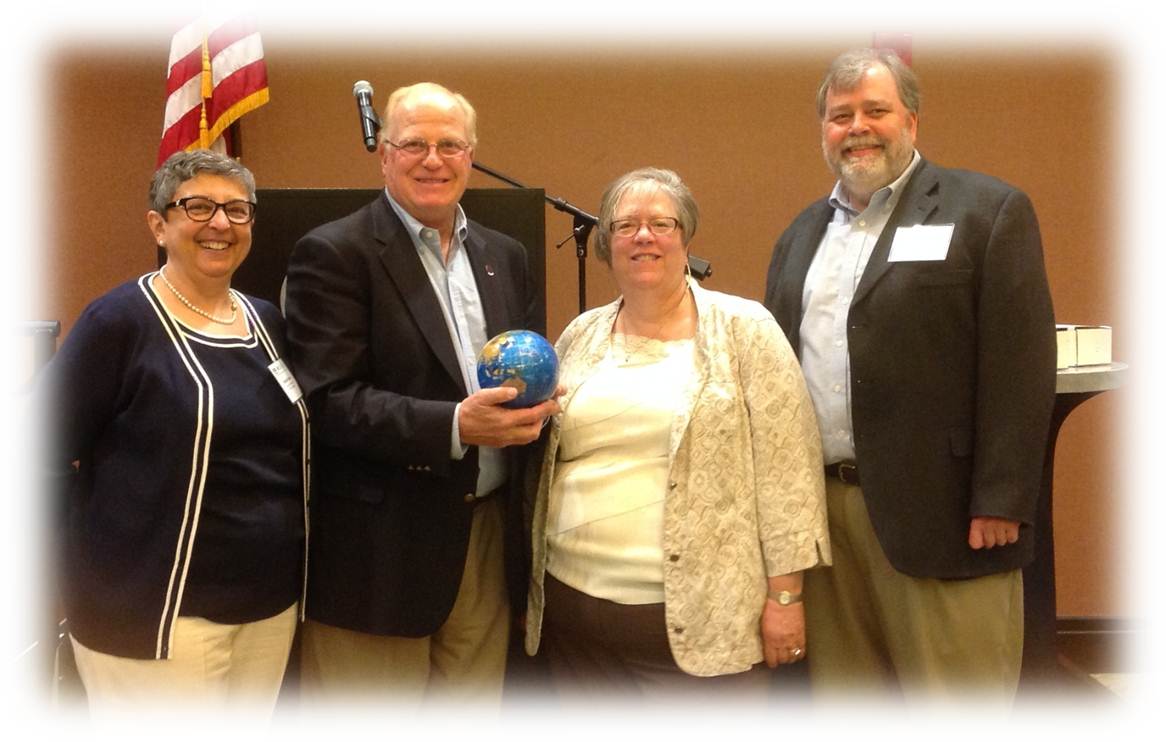 left to right: Marisol Simon, Regional Administrator, FTA Region 5
Joseph A. Calabrese, CEO, Greater Cleveland Regional Transit Authority (GCRTA)
Marianne E. Freed, Administrator, Office of Transit, Ohio Department of Transportation (ODOT)
James Gee, General Manager, Toledo Area Regional Transit Authority (TARTA) & President of OPTA
Joseph Calabrese accepts the 'Leonard Ronis Excellence in Transit Award" from OPTA
University Circle Cedar Station (TIGER 2), July 2014 – Ribbon Cutting at end of August 2014
Funded partially through a TIGER II grant, this project includes not only the reconstruction of the rail station building and platform, but also the associated bus transfer loop and slip ramps. One of the highest transfer points within the system, it is a critical node for efficient transit operations in GCRTA's system. Relocating the bus loop will eliminate crossings for university students and reduce crossings for high school students by over 50% and improves pedestrian connection and safety. It will bring the station into a state of good repair, make it ADA accessible and eliminate significant non-preventative maintenance costs. The front rail station (above) is pictured along with a close up of the main entrance with Susan Orona, FTA, Mike Shipper, GCRTA Deputy General Manager, Engineering & Project Management, and Tracey Loeber, PMOC.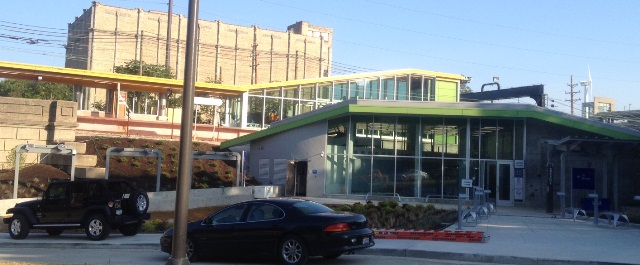 University Circle Little Italy Station (TIGER 3), July 2014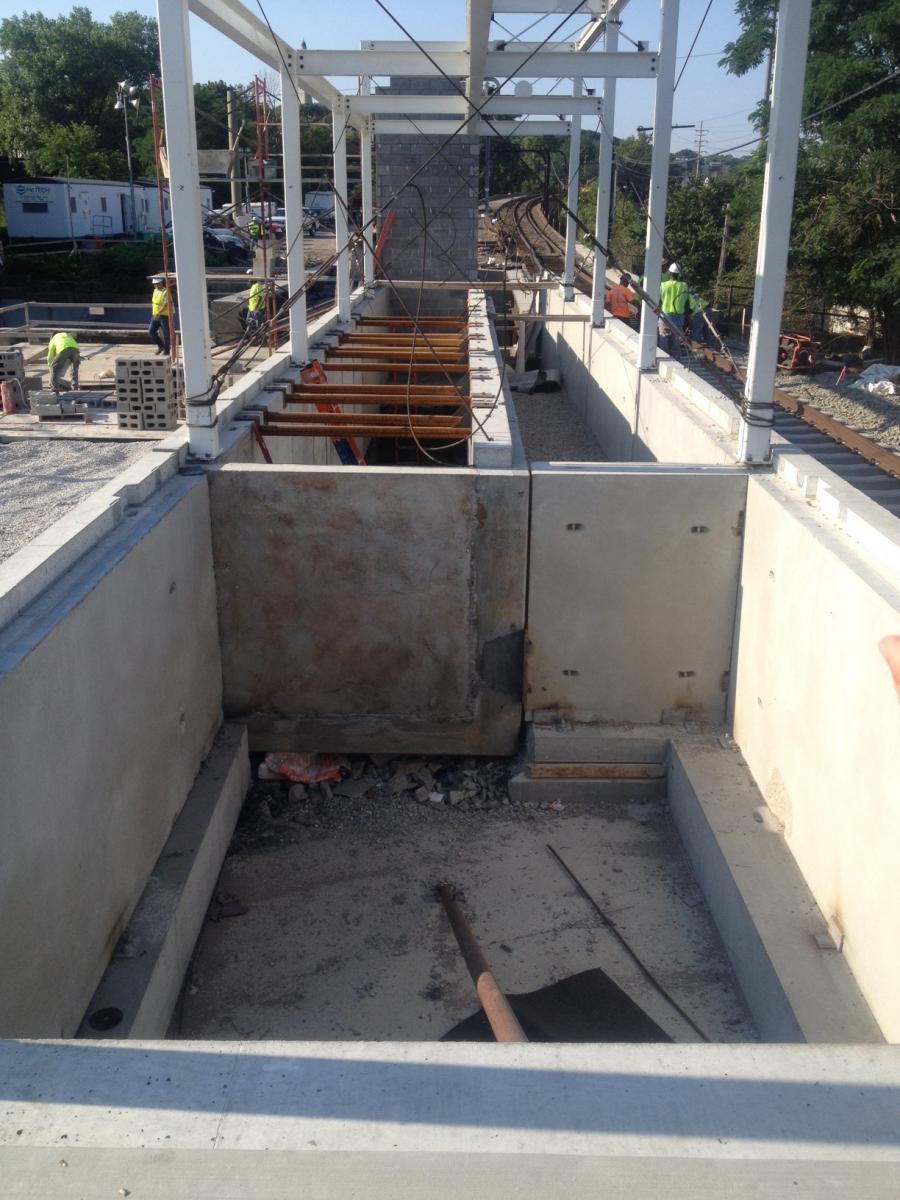 This station is partially funded through TIGER III funds. The newly constructed rapid transit station (RTS) will be located on the Red Line and will replace the current station located at E. 120th / Euclid Avenue. The station will be built approximately 1,200 feet to the south on an existing concrete vault and will involve the rehabilitation of existing rail bridges over Mayfield Road between E 117th and E 119th streets at the west end of the Little Italy neighborhood. The eastbound track will be relocated so that a single station building and center platform can be located between the eastbound and westbound tracks. The associated track work, bridge rehabilitation/move, retaining walls and embankment have been designed to minimize property acquisition and construction, operation and maintenance costs. The station relocation is necessary for compliance with the Americans with Disabilities Act (ADA), to maintain a state-of-good repair, to provide a safe and secure station environment, and to better serve adjacent Little Italy neighborhood and employment centers with better connectivity. Image depicts the elevator and stairwell taken from the platform.
Clifton Blvd BRT, July 2014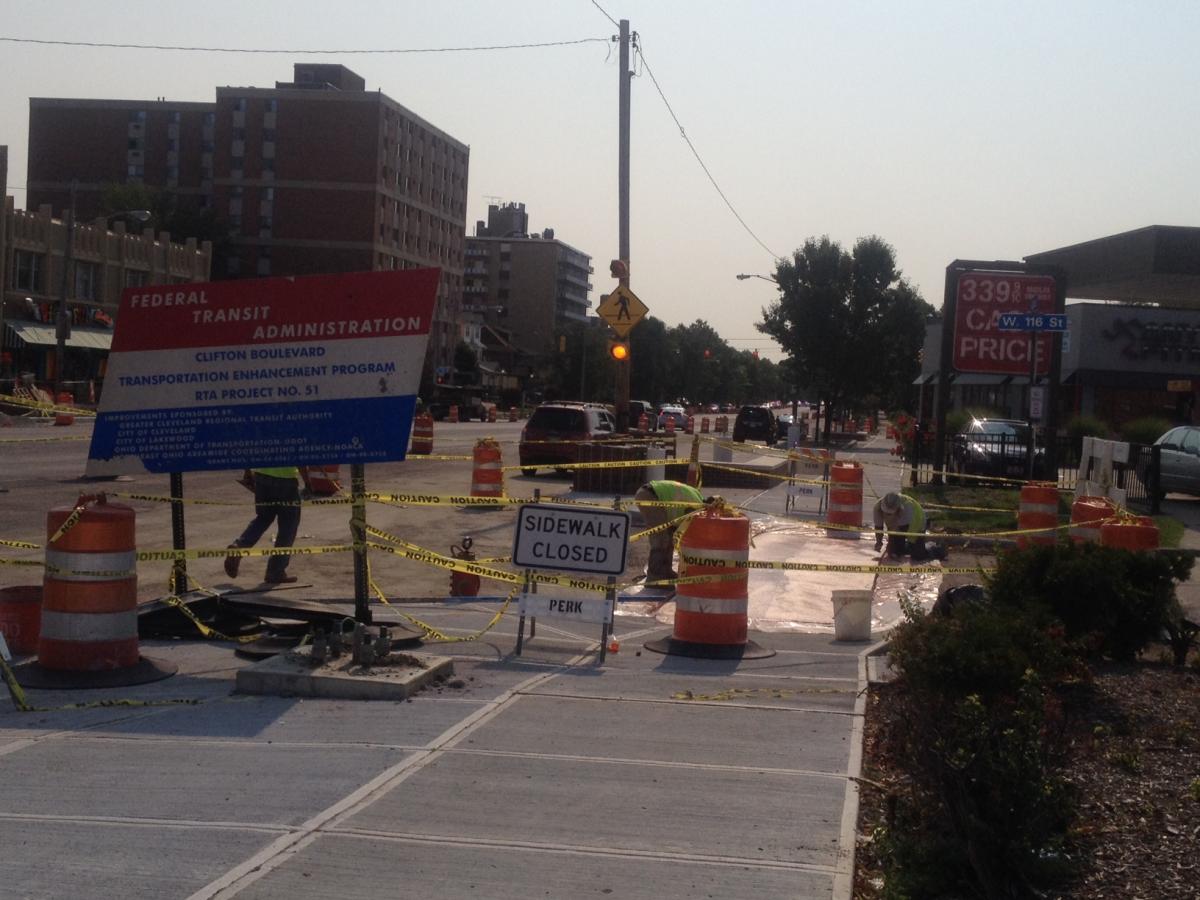 Partially funded through a Bus & Bus Livability grant. The dense population of Cleveland and Lakewood adjacent to Clifton Boulevard make the artery ideal for transit service. GCRTA, united with the cities of Cleveland and Lakewood, intends to carry out plans to make Clifton Boulevard more pedestrian friendly and visually pleasant with a landscaped median and upgraded curbside stations for transit customers. GCRTA wishes to create a family of attractive curbside stations within the neighborhood context by making them integral parts of their respective communities. They were designed to reflect the architectural characteristics of their neighborhoods in concert with residents and stakeholders of these communities. The stations reflect current practices in urban design, sustainability and incorporate appropriate green technology. All of the above improvements aim to encourage economic investment along the corridor. Scheduled to open November 2014. Photos reflect the sidewalk enhancements along with a bus shelter, which when completed will include real time information.
Cincinnati Streetcar Project, August 2014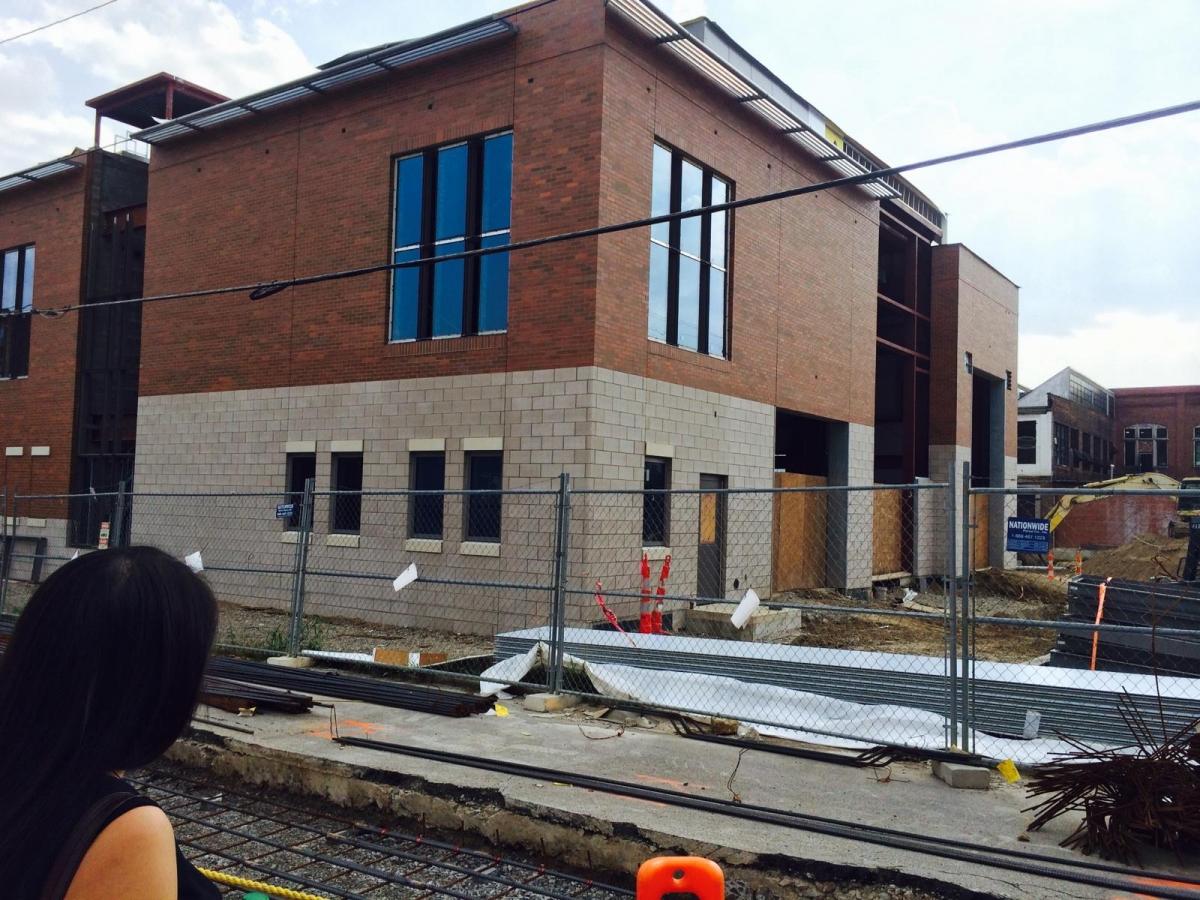 Construction of the Cincinnati Streetcar project is progressing on schedule. These pictures show the progress of the maintenance & operating facility. Revenue service for the Streetcar project is scheduled for September 2016.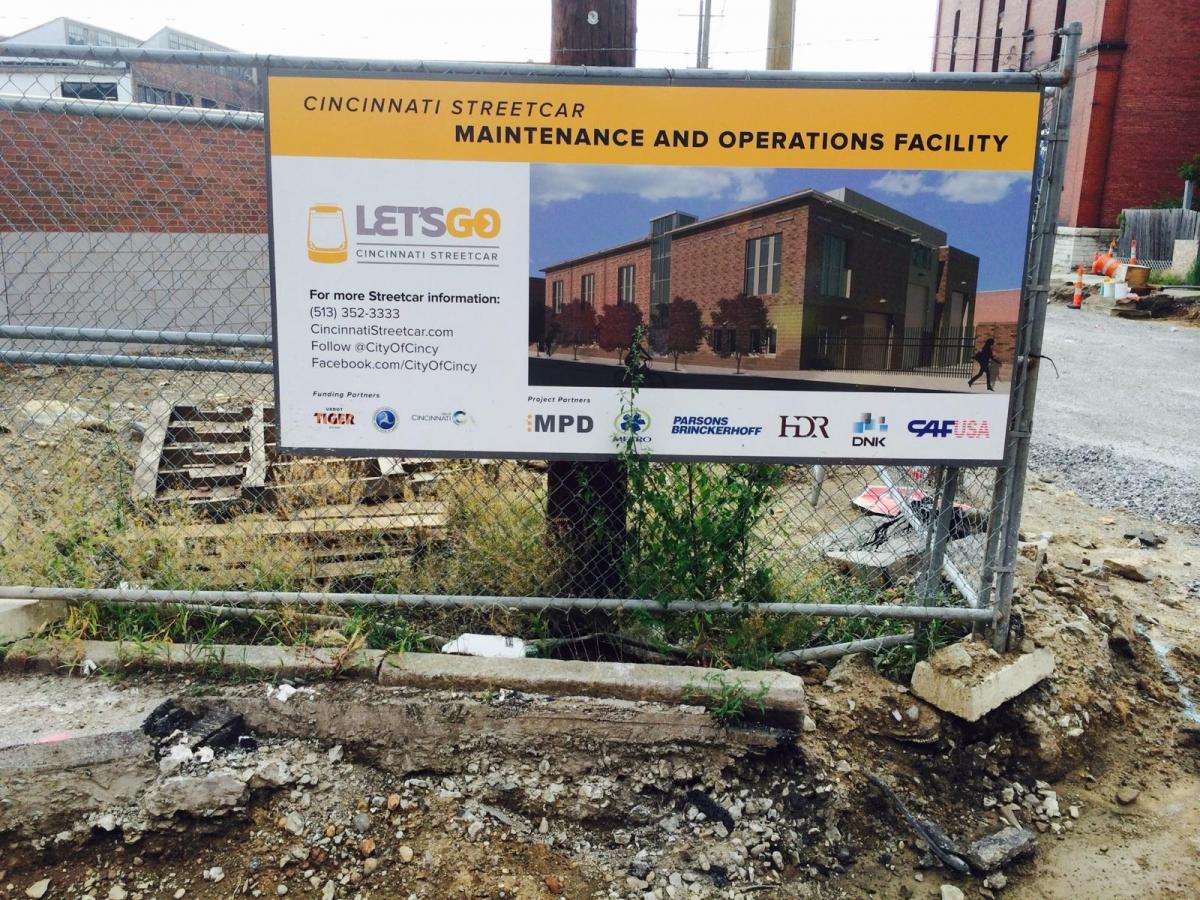 Central Ohio Transit Authority (COTA) Mobility Assessment Center, August 2014
COTA's annual luncheon August 27, 2014 with FTA Acting Administrator Therese McMillian and other FTA and COTA staff. These pictures were taken after the luncheon at COTA's Mobility Assessment Center in Columbus, OH.
Left to right: Mike McCann-Central Ohio Transit Authority (COTA) Director of Planning, Kelly Stephenson, Central Ohio Transit Authority (COTA) Manager of Mobility Services, Therese McMillan-Federal Transit Administration Acting Administrator, Angela Gates-Federal Transit Administration Public Affairs Officer, Kelley Brookins- Federal Transit Administration Region V Deputy Regional Administrator, Curtis Stitt-Central Ohio Transit Authority (COTA) President/CEO.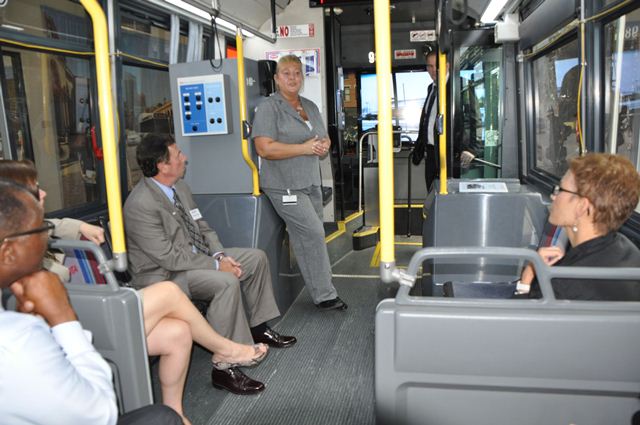 Left to right: Curtis Stitt-COTA President/CEO, Angela Gates-FTA Public Affairs Officer, Mike McCann-COTA Director of Planning, Kelly Stephenson, COTA Manager of Mobility Services, Michael Bradley-COTA Vice President of Planning & Service Development, Therese McMillan-Federal Transit Administration Acting Administrator.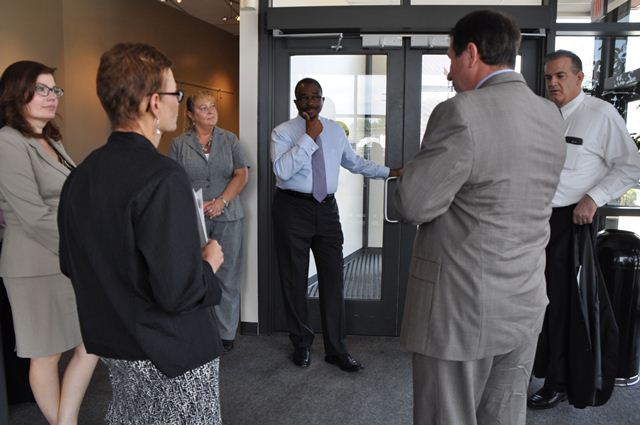 Left to right: Therese McMillan-Federal Transit Administration Acting Administrator, Angela Gates-FTA Public Affairs Officer, Kelly Stephenson, COTA Manager of Mobility Services, Curtis Stitt-COTA President/CEO, Michael Bradley-COTA Vice President of Planning & Service Development, Mike McCann-COTA Director of Planning.
State of METRO Annual Meeting, December 2014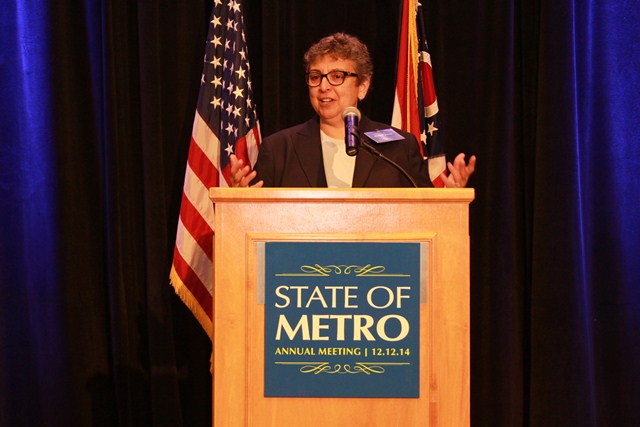 FTA Region V Regional Administrator, Marisol Simon, speaking at the State of Metro Annual Meeting on Friday, December 12, 2014.
Metra Opens Outbound Side of Ravenswood Station, May 2015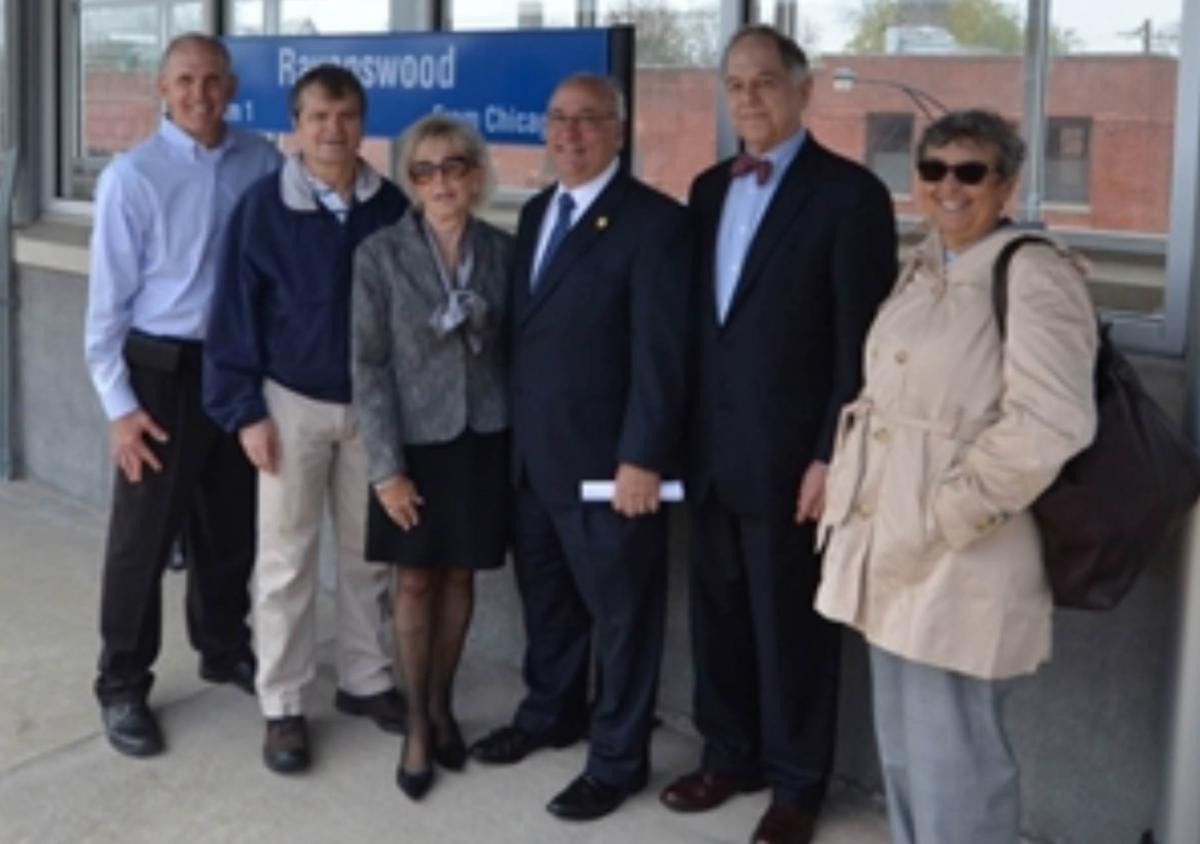 Photo retrieved from American Public Transportation Association (n.d)
From left to right: Illinois Department of Transportation Deputy Director of Transit David Spacek, Illinois Democratic Representative Mike Quigley, Metra Director of Community Affairs Lynne Corrao, Metra Executive Director and CEO Donald Orseno, Metra Chairman Martin Oberman and Federal Transit Administrator Regional Administrator Marisol Simon.
The Ravenswood Station opened on the 10th of May and is the 4th busiest station outside of the Loop. Once completed the Ravenswood Station will have longer and roofed platforms and shelters, better lighting and include a ticket office area, ramps, landscaping, and stairs (APTA, n.d.).
For more information see the American Public Transportation Association's website.
Ohio Pedestrian and Bicycle Safety Assessment, April 2015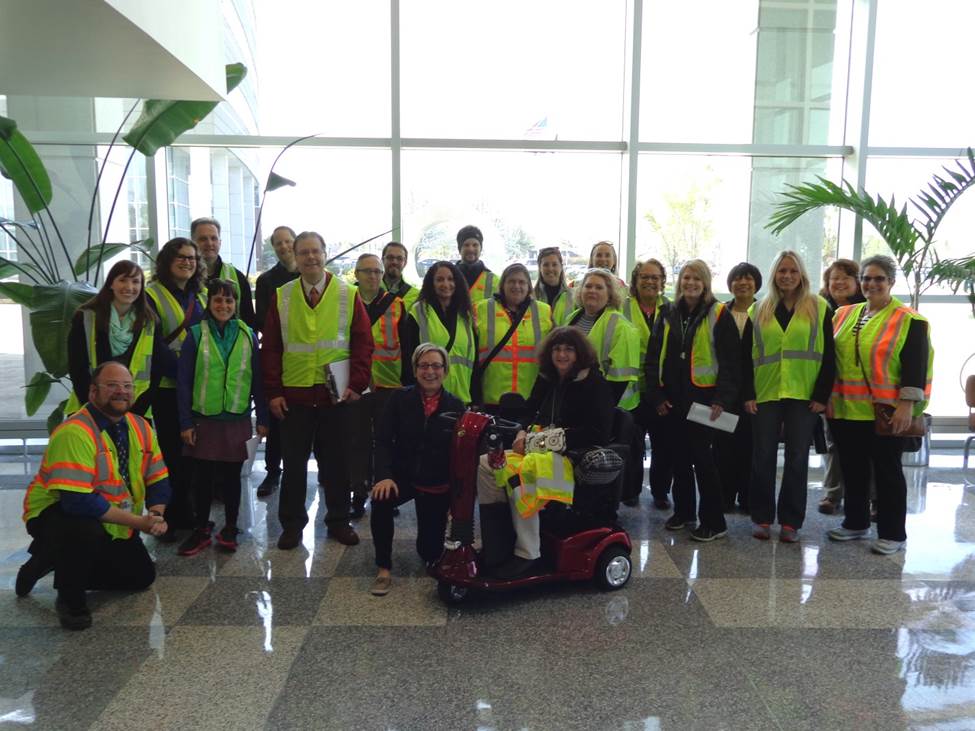 On April 21, 2015, the FHWA Ohio Division led a diverse group of transportation partners in conducting Ohio's Pedestrian and Bicycle Safety Assessment. FHWA was joined by representatives from the Federal Railroad Administration (FRA), Federal Transit Administration (FTA) and Federal Motor Carrier Safety Administration (FMCSA), as well as state, regional and local partners representing highway, transit, railroad, health and bicycling.
The assessment began with an introductory meeting at the Ohio Department of Transportation (ODOT) Central Office facilities, which included presentations by FHWA, ODOT and the City of Columbus. Following the presentations, the group headed out to Williams Road on the south side of Columbus to conduct the field portion of the assessment. Williams Road, a busy, two-lane minor arterial with no sidewalks or bike lanes, proved to be every bit as challenging as was anticipated. Numerous ped/bike challenges and some potential solutions were identified along the 2-1/2 mile corridor. Following the assessment, a de-brief meeting was held back at ODOT.
The assessment clearly met its goals of improving collaboration, putting the participants in the shoes of people who have to walk and bike a difficult route every day, identifying potential solutions to a location with ped/bike challenges and identifying opportunities to continue the ped/bike safety conversation forward beyond the assessment.
Flint MTA Fuel Cell Buses, August 2015
The picture includes the new hydrogen fuel cell, CNG commuter buses, propane truck chassis for peak routes, additional propane para transit vehicles and their newest addition, propane service trucks, totaling 42 new pieces of equipment.
MTA is still working on the last group of the oldest transit coaches, and is still working toward completely transitioning the fleet over to 100% alternative fuel vehicles.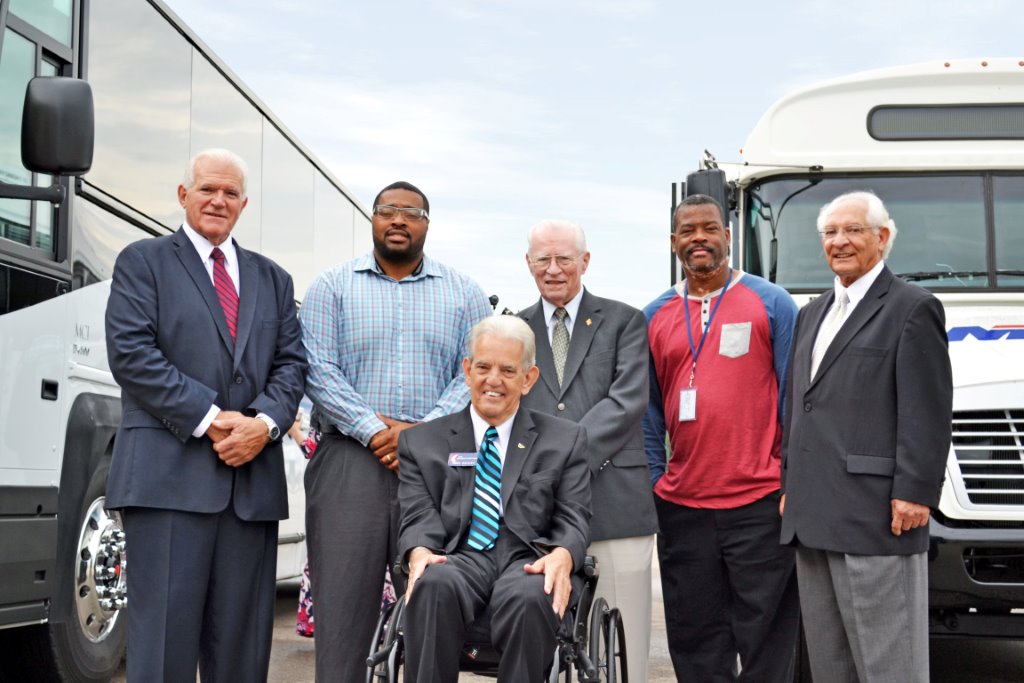 Left to Right: Ed Benning (General Manager) and Board Members Glen Wilson, Mike Zelley (Front Row), Richard Abrams, Quincy Murphy, and Paul D. Newman (Board Chairman). 
Wilson Station Reconstruction Project, October 2015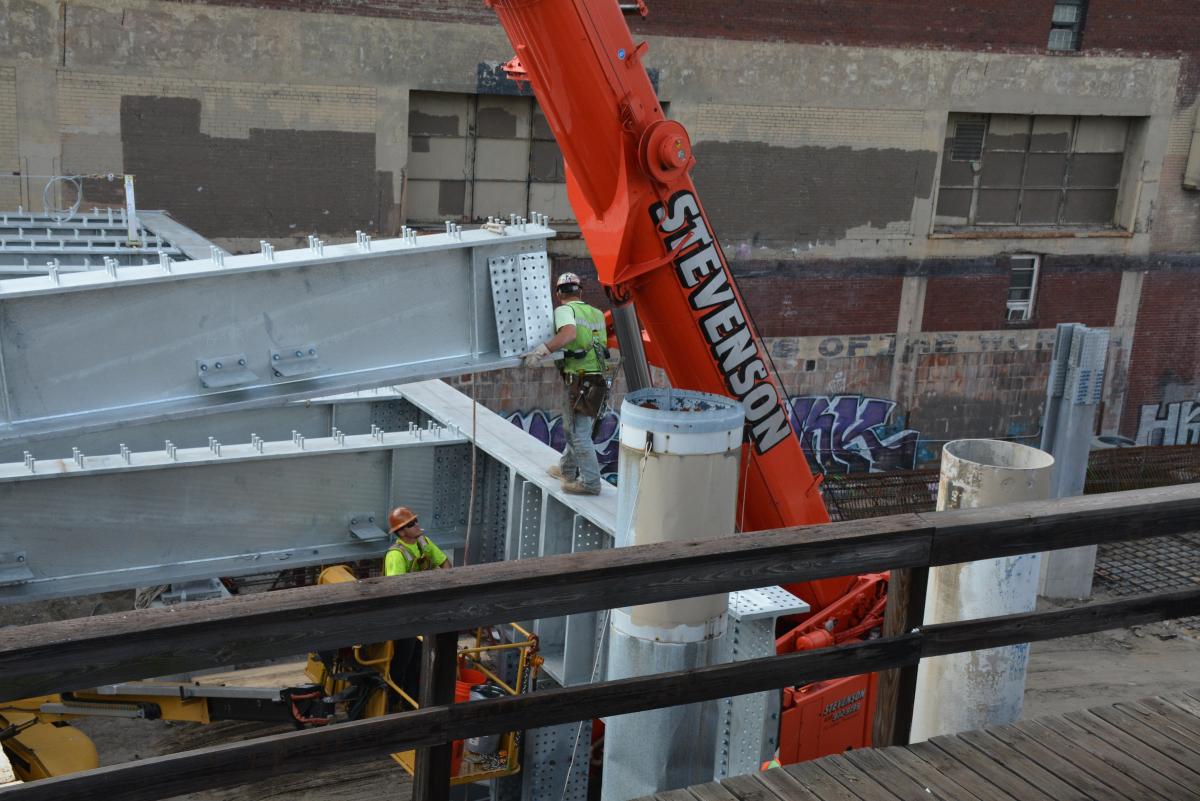 On August 7, 2014, FTA Region 5 awarded $6,000,000 in Bus Livability program funds to the Chicago Transit Authority (CTA) for the Wilson Station Reconstruction Project in Chicago, Illinois. The federal funds are specifically for elevators, ramps, gates that accommodate wheelchairs, and other upgrades that will make the station fully accessible and compliant with the Americans with Disabilities Act (ADA).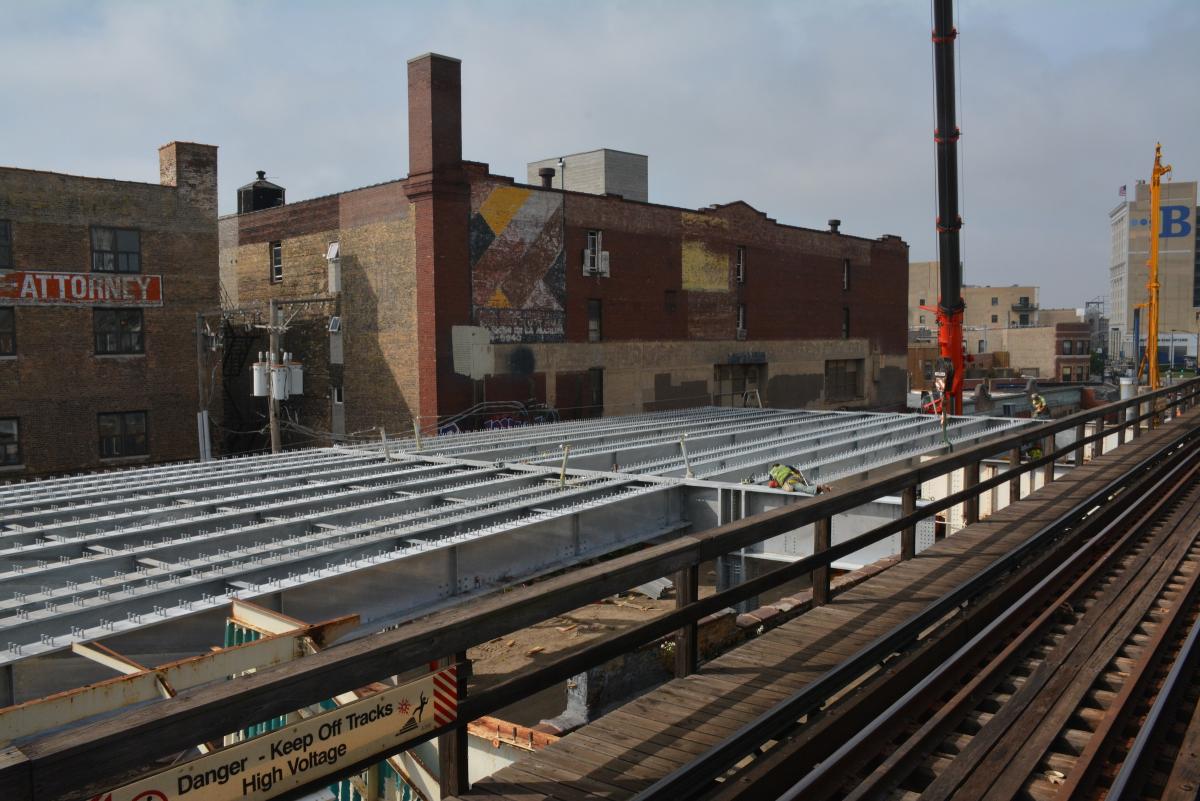 The CTA began construction activities on the $203 million project in late 2014. Activities include rehabilitation and expansion of the existing but badly deteriorating station, which was built in 1923.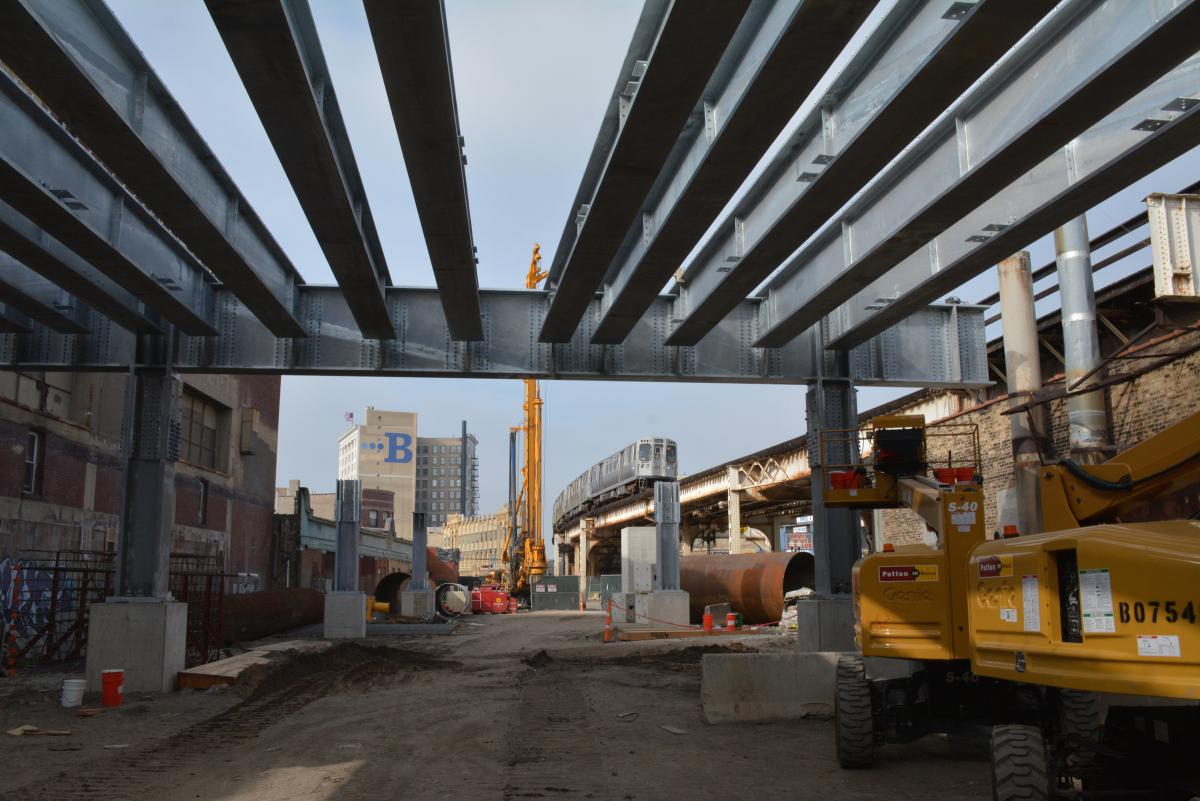 The upgraded facility will preserve the structure's historic character while providing new capacity with sufficient amenities such as wider platforms to accommodate continued increases in passengers.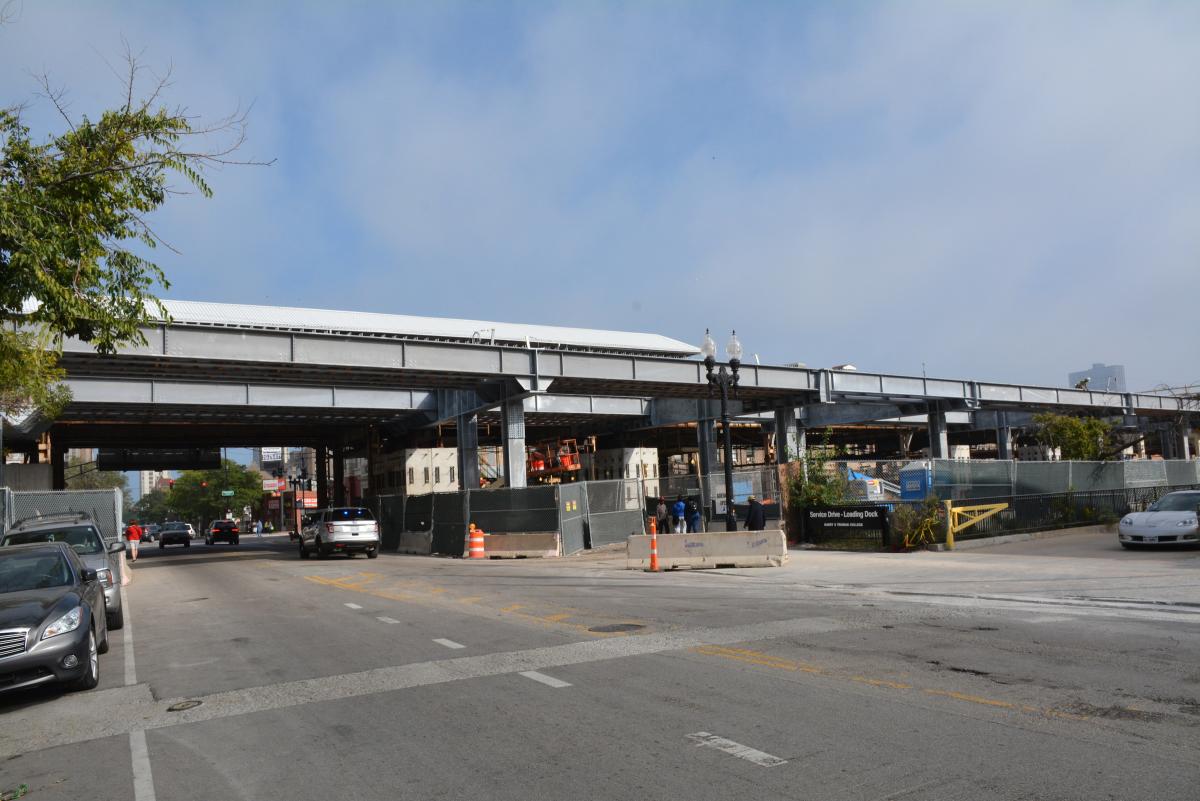 The project will also include significant track and structural work that will allow for easy and convenient transfers between the Red Line and Purple Line Express; enhance imageability and safety of the interior spaces and street-level environment on Broadway; and improve CTA operations.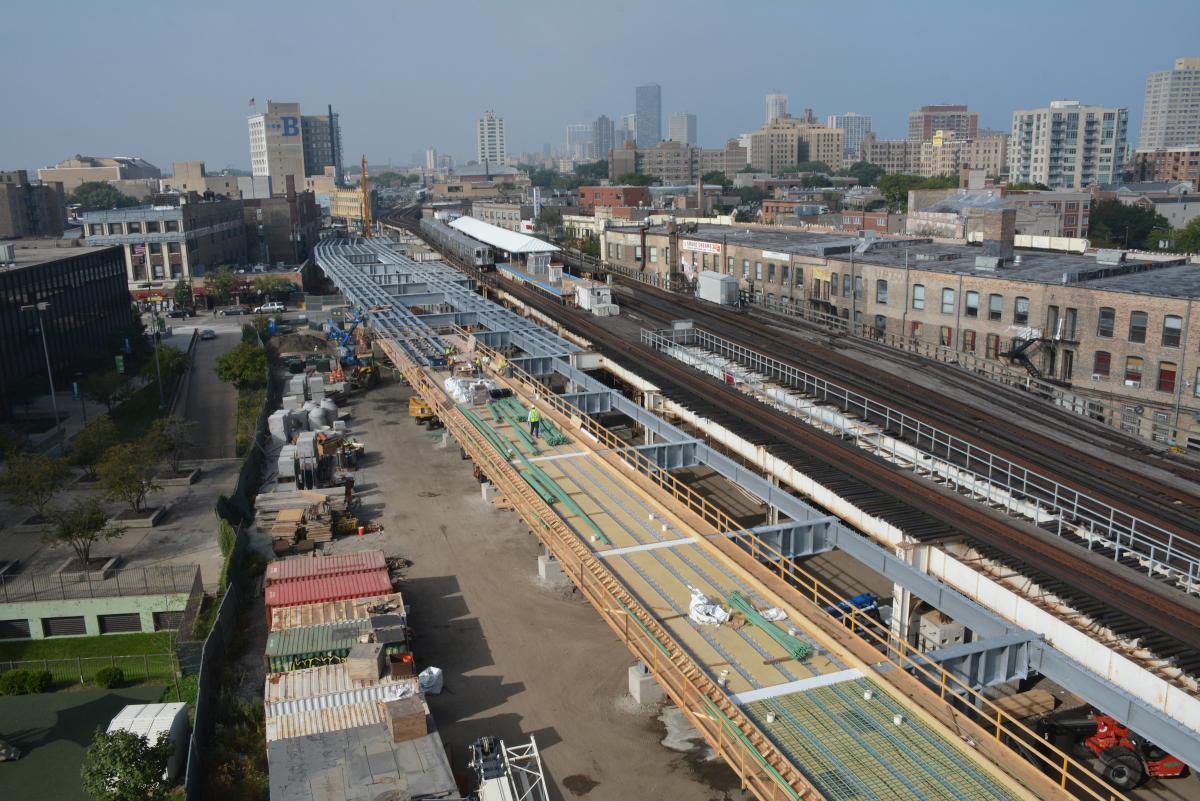 New, brighter lighting and the installation of more than 100 cameras throughout the station and its three entrances will help improve customer security.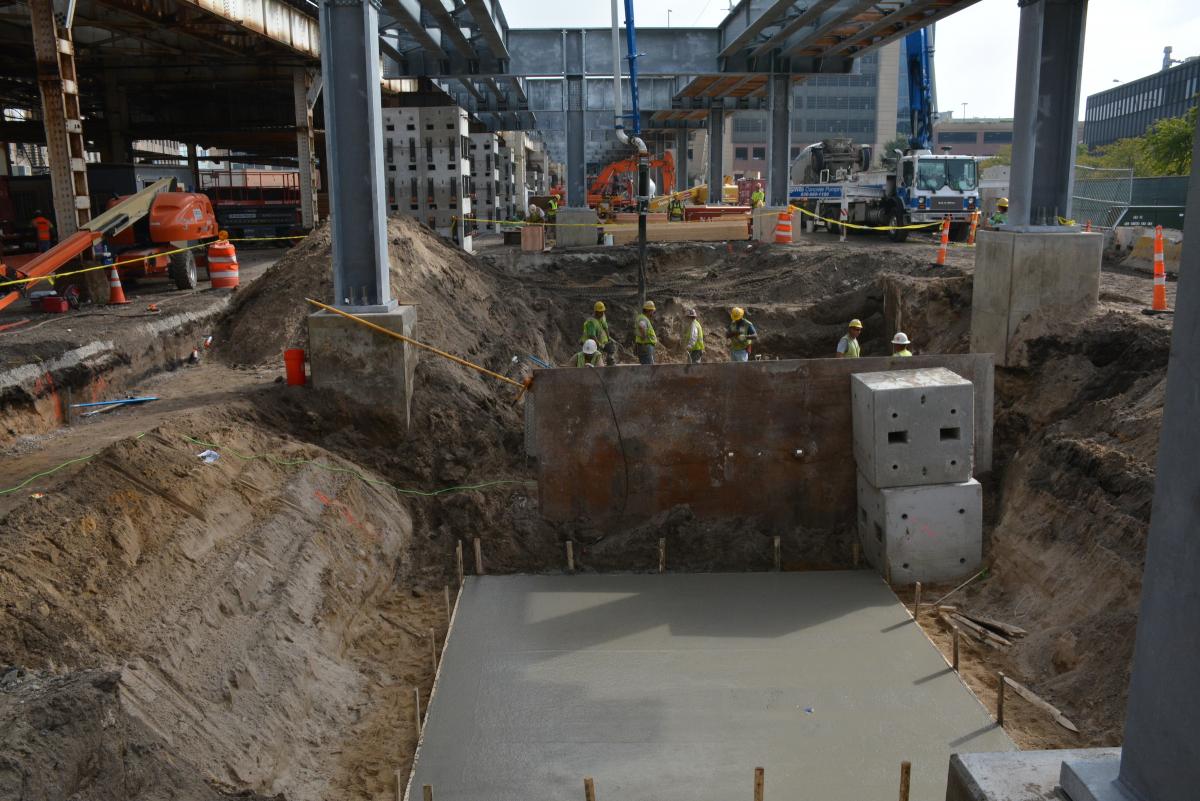 Additionally, restoration of the stationhouse facade and former clock tower (at the corner of Wilson/Broadway) will provide viable space for future business establishments.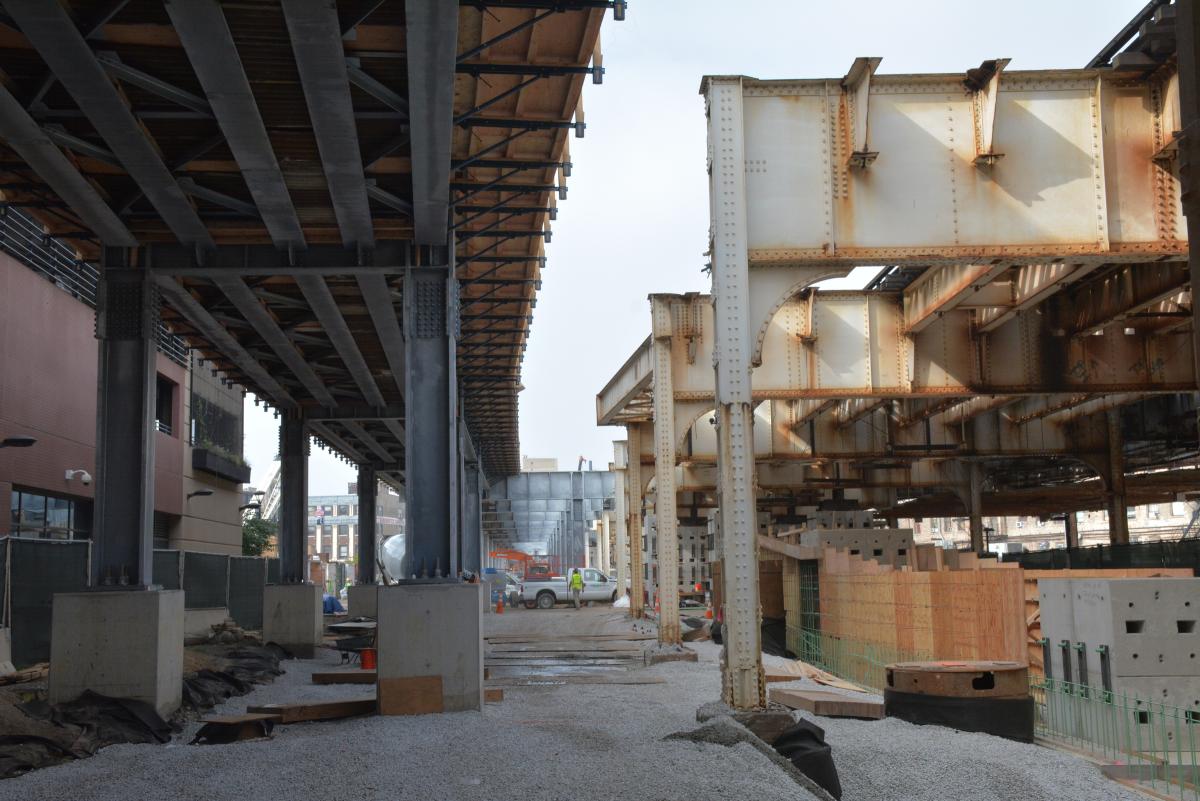 Consequently, an anchor will be provided for revitalization and economic development in the Uptown neighborhood. Completion is expected by the end of 2017.
Cincinnati Streetcar Arrival, October 2015
 Next stop, Cincinnati! Due to arrive any minute…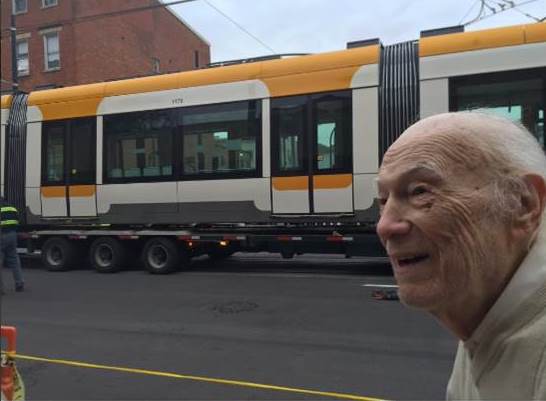 Ninety-two year old Earl Clark rode the last run of the streetcar in 1951 according to Cincy Streetcar andEnquirer. 
Updated: Friday, March 18, 2016