Veronica P. McBeth
Veronica P. McBeth was appointed as the Senior Advisor of the Federal Transit Administration in June 2022. She reports directly to the Administrator and manages several FTA initiatives, such as transit-oriented development, climate and sustainability, equity and infrastructure.
McBeth has a background in public policy, public outreach, transportation, planning, environmental regulations, and funding. At the Baltimore City Department of Transportation, she was instrumental in establishing transformative transportation facilities, including shuttle services, transit, incentive programs and micromobility. She managed over $20 million in annual operations budgets, active transportation planning, as well as design and construction projects for Baltimore. 
During her time in the private sector, McBeth completed work on the national level, including multimodal transportation planning, parking and transportation demand management, campus transportation plans, and site plan design and review. 
McBeth combines her background in public policy, environmental law, planning, public administration, and community engagement to establish transportation systems with economic, social, and environmental benefits. She has worked on projects that facilitate equity and move beyond considering only benefits and burdens. As an expert in environmental policy and law, she connects environmental laws to policy issues associated with environmental justice, air quality, climate change, and sustainability as they relate to transportation. 
Throughout her career, McBeth has engaged varied audiences, including Title IV and environmental justice communities, in ways that encourage constructive dialogue and provide opportunities to have concerns heard and incorporated into projects. Through her leadership, ability to work with varied groups, knowledge of funding processes, and interactions with the public, stakeholders and elected officials, McBeth has directly contributed to implementing transformative, equitable transportation projects.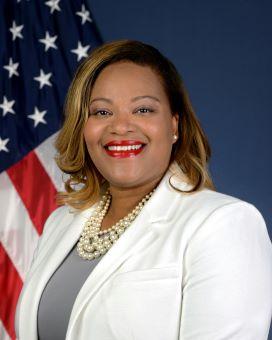 Last updated: Wednesday, June 29, 2022