Paul Kincaid
Associate Administrator for Communications and Congressional Affairs
Paul Kincaid was appointed Associate Administrator for Communications and Congressional Affairs by the Biden-Harris Administration in June 2021. Leading a team of media and government affairs professionals, Kincaid manages all aspects of the Federal Transit Administration's legislative affairs activities as well as the agency's external and internal communications.
Kincaid came to FTA from FMC, the association of former Members of Congress. Prior to that, he served in the Associate Administrator role at FTA in the last seven months of the Obama Administration. From 2009 to 2016, Kincaid worked in the U.S. House of Representatives, where he served in communications roles with U.S. Reps. Michael Honda, Tony Cárdenas, Russ Carnahan and Elijah Cummings. Kincaid also served as policy advisor to Honda and Cárdenas.
Prior to joining the House of Representatives, Kincaid worked on federal elective campaigns throughout the country and was a broadcast news and sports journalist.
Kincaid earned a B.S. in Journalism and Telecommunications from the University of Florida, located in his hometown of Gainesville. He lives in Washington, D.C.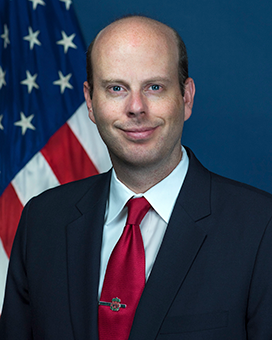 Last updated: Thursday, June 10, 2021