Strategy to Advance Equity, Justice, and Opportunity for Asian Americans, Native Hawaiians, and Pacific Islanders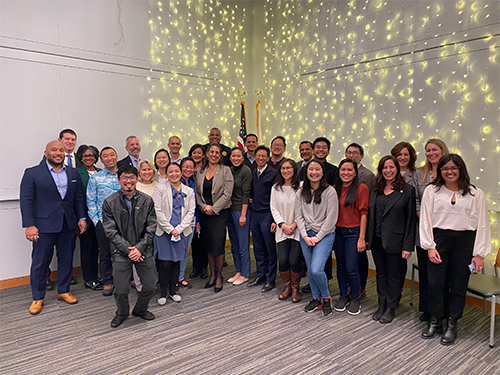 USDOT and FTA are committed to working with federal, state, and local community partners to combat discrimination and hate in all forms. Everyone should be able to ride a bus, take the subway, or simply walk down the street free from the fear of harassment and violence.
FTA is supporting the implementation of USDOT's Agency Action Plan to advance equity, justice and opportunity for Asian Americans, Native Hawaiians and Pacific Islanders (AA and NHPI) in response to Executive Order 14031. Together, we are working to help AA and NHPI communities overcome the systemic barriers and persistent disparities they face – and expand access to economic opportunity for these communities.
Listening Sessions  
The Office of the Secretary and FTA are co-hosting a series of transit listening sessions with AA and NHPI community organizations throughout the nation. Input from diverse stakeholder groups will be used to improve FTA's work, programs, communications, and technical assistance to better meet industry needs while also achieving FTA's goals and priorities.
The input and ideas received from the Asian American, Native Hawaiian and Pacific Islander communities will help DOT, FTA, and transit operators better understand the perceptions and challenges facing transit systems and communities and identify potential solutions to more effectively meet their needs.
FTA's co-hosted listening sessions to date include:
Last updated: Monday, September 18, 2023