What's New
Mashpee Wampanoag Tribe Receives ADA Acessible Passenger Vans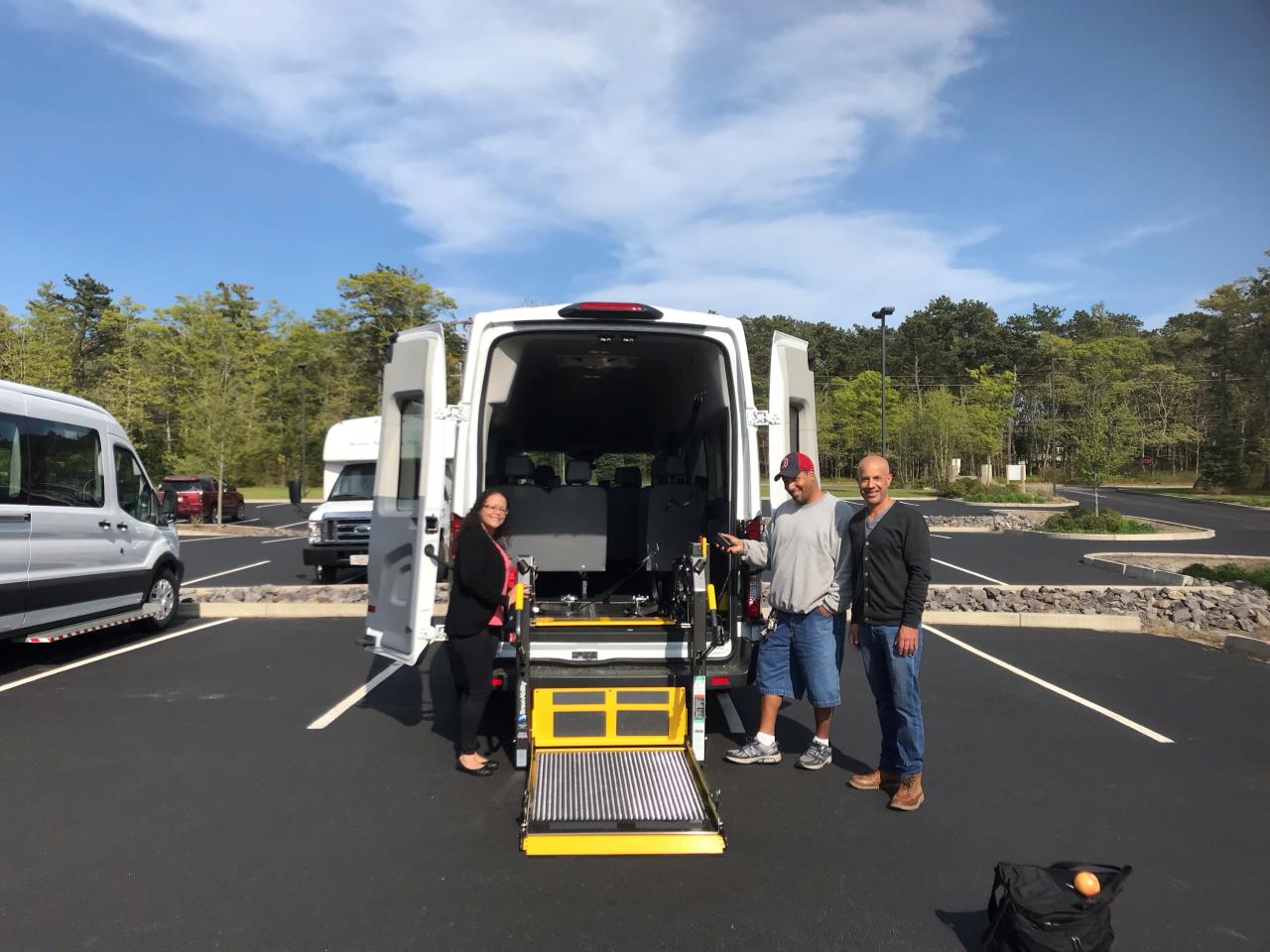 FTA Region 1 staff met with the Mashpee Wampanoag Tribe on May 22, 2019 to see the results of the recently awarded FY18 Tribal Discretionary Award for two ADA Accessible Passenger Vans.  The vans, delivered on May 21, 2019, will serve as a vital form of transit for it's members and the general public. The handicap-accessible vehicles will allow them to better serve Tribal members with those specific needs while eliminating any possible gaps in service ability. Furthermore, this enables the Tribe to not only maintain their current transit efficiency, but also increase their efficiency through expanded routes and scheduling opportunities, which will inherently increase ridership. The Tribe continues to make strides in their public transit system with future plans of expansion to further serve their members and neighboring communities!
FTA Celebrates Groundbreaking in Ayer, Massachusetts
On Monday May 20, 2019, FTA celebrated the groundbreaking for a $5.2 million expansion of parking at the MBTA Ayer Commuter Rail Station from 85 to 175 spaces.  Serving more than 500 riders per day, Ayer is one of the busiest stations on the MBTA's Fitchburg Line.  In addition to enhanced parking, the project will include improved lighting and security, a professionally designed streetscape, and ADA accessible features which will improve public access to and from the commuter rail station. A kiss-and-ride lane/bus loop will be constructed next to the station, with plans for a future pedestrian plaza and restrooms.
Updated:
Tuesday, May 28, 2019