K. Jane Williams
Deputy Administrator
K. Jane Williams is currently the Deputy Administrator of the Federal Transit Administration (FTA). Ms. Williams brings over 20 years of executive experience to her role, having served previously at the Department of Energy and Department of Labor under President Reagan and the Department of the Interior under President George H.W. Bush.
Ms. Williams leads an agency of nearly 600 people located in Washington D.C. and regional and metro offices across the country. She is responsible for managing an annual budget of over $13 billion, assisting more than 3,000 transit providers across all U.S. states and territories. FTA is one of nine U.S. Department of Transportation operating administrations and provides financial and technical assistance to local public transit systems, including buses, subways, light rail, commuter rail, trolleys and ferries.
Since joining FTA in August 2017, Ms. Williams has led the agency in implementing Transportation Secretary Elaine L. Chao's three priorities: safety, infrastructure investment and innovation across all of FTA's programs and initiatives.  
Ms. Williams manages some of the largest formula and competitive grant programs in the Department, including FTA's largest program -- $25 billion under the CARES Act, providing relief to the transit industry as they respond to and recover from this public health emergency.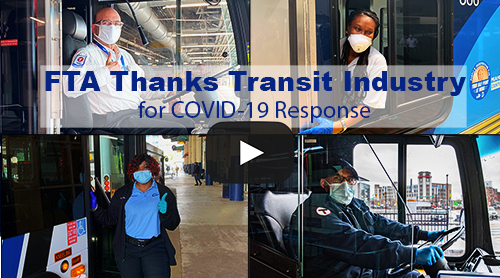 Last updated: Thursday, October 29, 2020